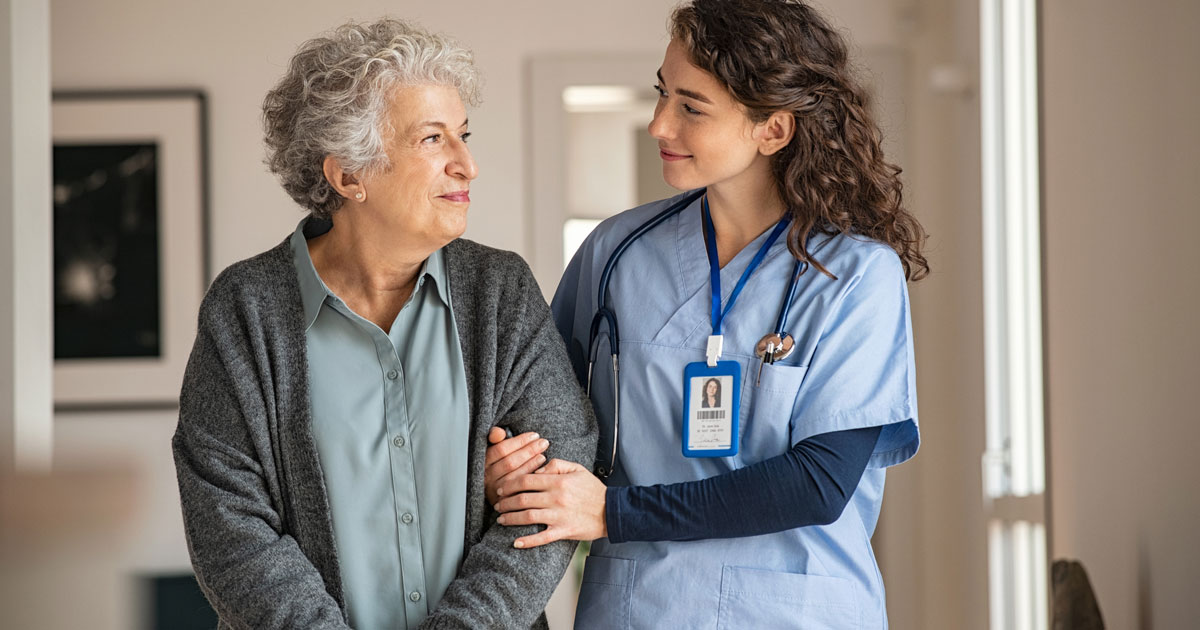 The goal of palliative care at home is to improve the quality of life for patients. Palliative care is a specialized medical care maximizing the comfort of patients managing symptoms of health issues.
Palliative home care includes a wide range of services, tending to both the medical and social needs of this population. Offering palliative care at home allows the patient to get the care they need in the comfort of their house.
What Is Palliative Care?
Palliative care is a type of treatment that grew out of hospice care. It strives to give patients relief from symptoms of injury or disease. This is in contrast to curative treatment, which seeks to cure a disease.
Palliative care is meant to make the patient more comfortable. It will lessen, or "palliate" the symptoms and improve quality of life.
Palliative care is often used for patients with a serious illness such as heart disease, lung disease, kidney disease, dementia and cancer. Not only does it relieve the physical symptoms, it also seeks to relieve the stress caused by illness.
Palliative Care Versus Hospice Care
Are palliative care and hospice care the same? Not quite. While both focus on symptom relief for people with serious illnesses, an important distinction draws them apart.
Hospice services are a type of end of life care. They are restricted to the last six months of someone's life. They are offered in place of curative treatment. In contrast, palliative care is offered at any point in a patient's disease, from diagnosis and simultaneously as curative treatments.
In-home Palliative Care Services
In-home palliative care offers many necessary services, all within the comfort of one's home. The treatment plan will depend on the needs of the individual patient at hand. The following are services that may be of help to a patient.
Evaluations
Medical evaluations to monitor for arising medical issues. This could include nausea, vomiting, pain, and anxiety.
Medications
Medications may help ease these symptoms. A doctor can provide prescriptions for appropriate medication.
Medical Applications
Palliative care offers medical applications for other needs that arise, such as treating wounds.
Physical Therapy
Some patients may need physical therapy. The team can help the patient identify appropriate exercises and interventions to relieve physical pain and distress.
Emotional and Spiritual Support
A big part of managing illness is the accompanying emotional and spiritual distress. It can be hard for patients who are in pain, have to make drastic lifestyle changes, or are expecting their condition to get worse. The team can help provide necessary social and spiritual support.
Social Interaction
Similarly, patients in palliative care may be more isolated from their community than they are used to. The team can provide necessary social interaction.
Guidance in Navigating Healthcare Needs and System
Palliative care offers help to patients who are navigating other healthcare needs, or how to manage confusing healthcare systems.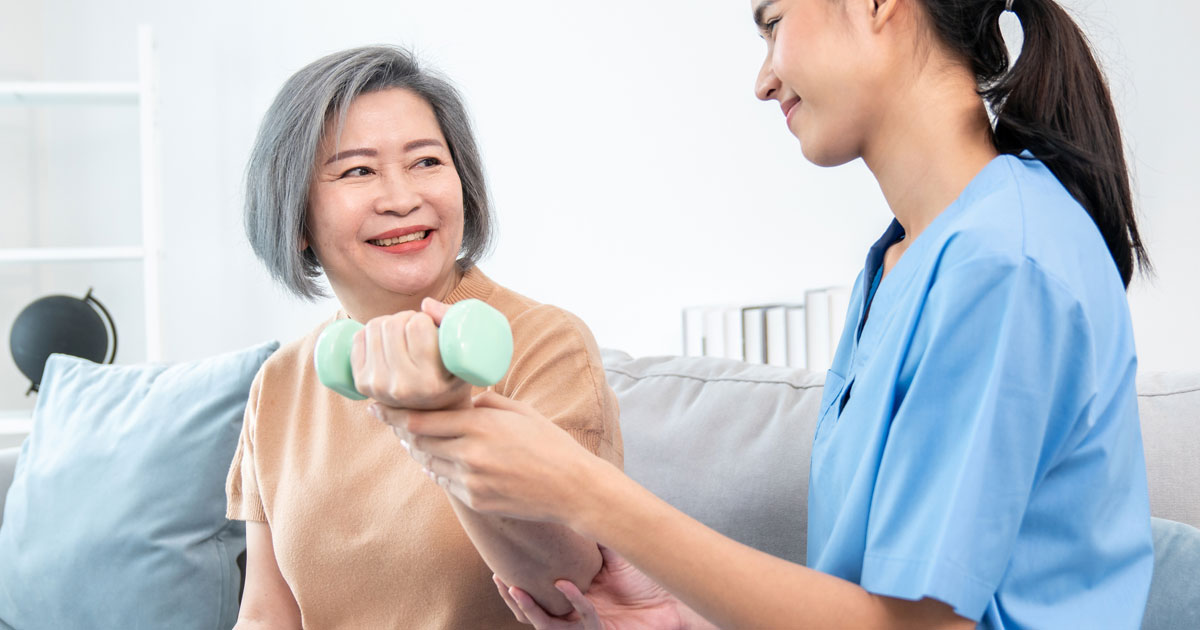 Benefits of At-Home Care
There are several benefits of at-home palliative care that make it preferable to many patients.
Convenience
For people managing serious illness or chronic disease, travel is especially inconvenient. If the patient does not have access to a car or is unable to drive, they may have to take long journeys on public transit. Furthermore, they may be tired or disabled in ways that complicates travel.
Both the patient and their family benefit from at-home care. Oftentimes, it is family members that are responsible for driving the person in care to and from the healthcare facility. By traveling to the patient's home, the palliative care team is allowing the patient to avoid travel altogether and improving overall family satisfaction.
Familiarity
At-home care allows the patient to remain comfortable in a familiar setting. For some, being at home can bring peace of mind while managing their illness.
Cost
Patients may face extra hospital and medical fees if they are spending extended time in a hospital or healthcare setting. By remaining home, they can cut extra costs that pile up on health care bills.
Palliative Care Team
Patients in palliative treatment have access to a home health care team that will meet their health care needs. The health care providers are similar to an interdisciplinary team doing hospice care.
Generally, the team includes nurses and physicians. Sometimes, the team will include a social worker or a chaplain as well. Each worker will be considered a palliative care specialist.
Conclusion
At-home palliative care offers a number of services that relieve symptoms for people with serious illnesses. These services tend to both the physical and emotional needs of the patient.
By offering these crucial services at home, both patients and their families are best equipped to manage their symptoms and find the most comfort possible.
Located in the Boise, Idaho area? Learn more about our new patient process.