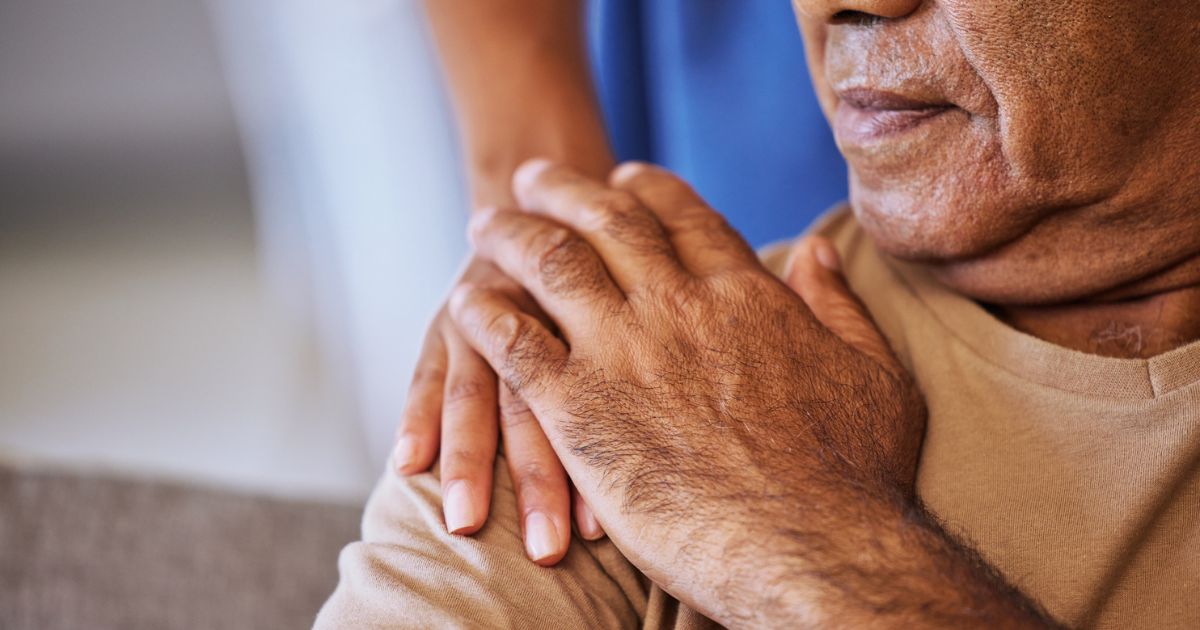 Unlike a majority of medical care, which is focused on reversing or curing various health problems, palliative care is specialized medical care for those living with serious and/or long-term illnesses. While many patients who receive palliative care are still working to resolve these medical problems, the goal of palliative treatment is to relieve the burden that patients' face from the symptoms of their illnesses.
Palliative care is sometimes conflated with end-of-life care, and often is taken to mean that the patient and their healthcare professional are no longer seeking to cure their illness, but this is far from the truth. Palliative care services simply work toward the goal of improving the quality of life for a patient and their loved ones, whether or not the medical problem can be resolved permanently.
Who Should Receive Palliative Care?
The short answer is that many more people should be receiving palliative care worldwide. The World Health Organization (WHO) claims that only about 14% of the 56.8 million patients in need of palliative care worldwide are currently receiving it. Palliative care services are ideal for any patients living with serious or chronic illnesses.
As older adults over the age of 65 tend to face a higher rate of issues such as cancer, dementia and Alzheimer's disease, heart failure, chronic obstructive pulmonary disease (COPD), Parkinson's disease, and many others, seniors are often prime candidates for palliative care. A palliative care team can be a great help at any stage of disease, and is more helpful the sooner it is provided.
Aside from helping to relieve painful or bothersome symptoms, palliative care gives patients a treatment option that focuses specifically on quality of life, whether or not the illness is ultimately treatable. Unlike many medical treatments available to chronic illness patients, palliative care can provide a greater level of comfort on a day-to-day basis.
In addition to some of the conditions mentioned previously, palliative treatment can be very helpful for older patients suffering or recovering from:
Blood and bone marrow disorders
Transplant
Kidney disease and/or failure
Cystic fibrosis
End-stage liver disease
Lung disease
Stroke
Palliative care is specialized in that it works specifically to ease common chronic symptoms that patients may face, such as:
General or localized pain
Nausea and/or vomiting
Depression and anxiety
Constipation and urinary hesitancy
Difficulty breathing
Anorexia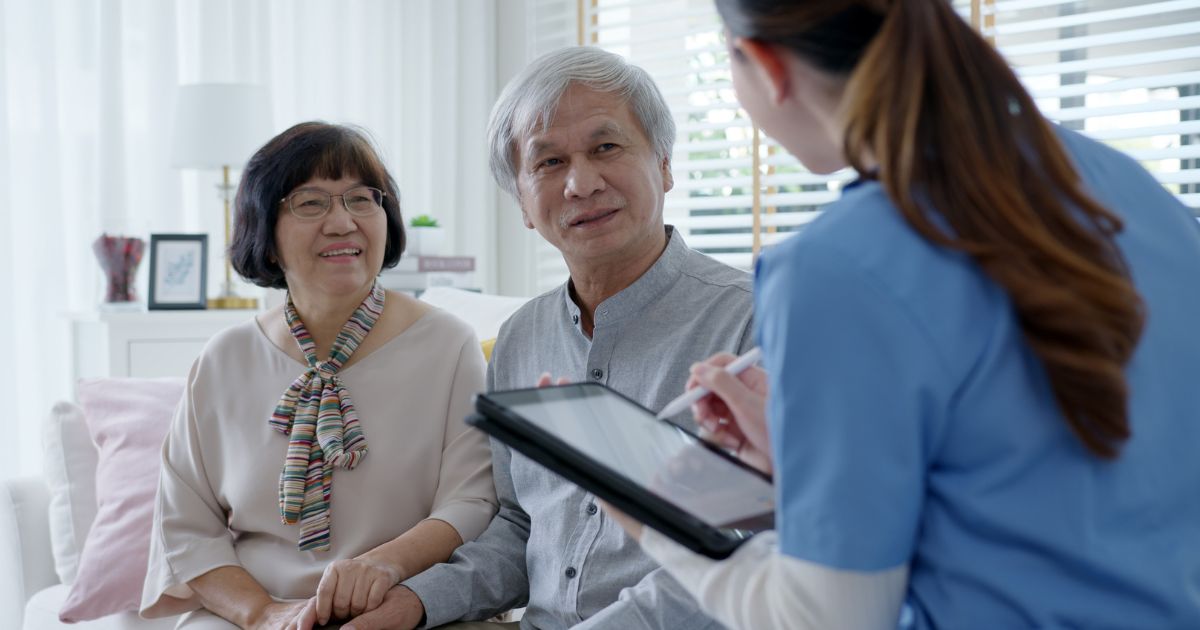 Access to Palliative Care
As mentioned earlier, about 56.8 million people worldwide are in need of palliative care every year. In the United States, about 20% of the population is expected to be over the age of 65 by 2030 according to the Health Resources and Services Administration. As such, the need for more standardized palliative care options is on the rise.
According to the WHO, some of the most significant barriers to meeting this growing need are national policies that do not account for palliative care, lack of palliative care training for medical professionals, and difficulty in accessing pain relief options.
Increased access to palliative care is especially crucial in the field of geriatrics. A study on palliative care for older adults published in BMC Geriatrics stated that often the last 20 years of an older adult's life is expected to involve increasing rates of chronic comorbidities. With geriatric patients facing the likelihood of living with multiple chronic and serious illnesses for decades, proper palliative care options are of the utmost importance.
Other common barriers to palliative care are:
Conflation of improving access to opioids and other pain medications with substance abuse
Misconceptions about palliative care among the public and with policy-makers, assumptions that it is the same as end-of-life care
Cultural barriers and beliefs surrounding death
Lack of understanding of how improved palliative care service options can benefit patients' and healthcare systems
Improving the Quality of Life
With such complex needs as those of elderly patients with chronic multimorbidities, a specially trained team of palliative healthcare providers is ideal for improving patients' quality of life and relieving the burden of their symptoms.
Working with you or your loved one's primary care physician, palliative care teams are able to prepare patients for their future by setting expectations. This can be very helpful for patients when assessing their priorities and healthcare goals. In addition, specialized treatment is most helpful when managing the common chronic symptoms of pain, nausea, insomnia, and emotional symptoms like depression and anxiety.
Not only does this level of specialized care make significant improvements on quality of life, it also eases the stress of living with chronic serious or life-threatening illness. Lessened stress not only helps improve patient morale, but it also makes interactions with healthcare providers and systems far more comfortable for patients.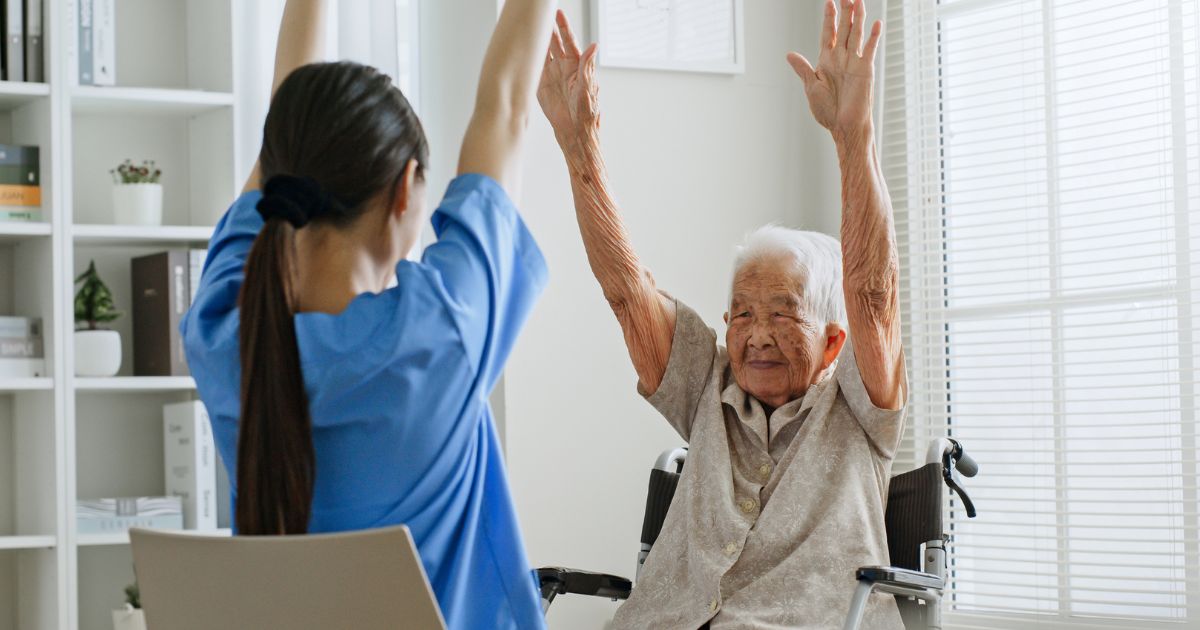 Making a Palliative Care Plan
Like most treatment plans, a palliative care plan must be made specifically to meet the needs of a particular patient and their family. Working with a palliative care specialist to identify the more common pain points in your daily life will help tremendously in finding the appropriate treatment options.
An open and frank discussion of needs and wants, in terms of treating not only particular symptoms but also improving other aspects of your regular experiences, is the first step. This opens the door for support, validation, and helpful advice.
Healthcare professionals who specialize in palliative care are familiar with many of the different situations and tough decisions that you and your loved ones must make when dealing with serious chronic ailments, as well as the prospect of end of life.
Palliative care social workers similarly can help work through many of the stressors that come with such severe health concerns. Financial planning for your surviving family, finding closure, and even spiritual concerns are all things that a proper palliative care plan will address. A palliative care team member can help advise when putting together a will and arranging power of attorney in the case of future need.
One of the most crucial aspects of a palliative care plan are, of course, the management of chronic symptoms. Palliative care specialists will help you or your loved one to find the correct treatments or medications to ease their symptoms. This can include finding medicines or treatments that do not conflict or interfere with treatments prescribed by the patient's primary care physician, or referrals to more specialized medical professionals.
In addition to prescribing medications to ease pain and other discomfort, palliative care teams can teach patients self-care techniques to ease other stressors and improve comfort. Practices such as meditation, yoga (within the physical ability of the patient), breathing techniques, stretches, and even listening to relaxing music, can all be suggested depending on the needs of the patient.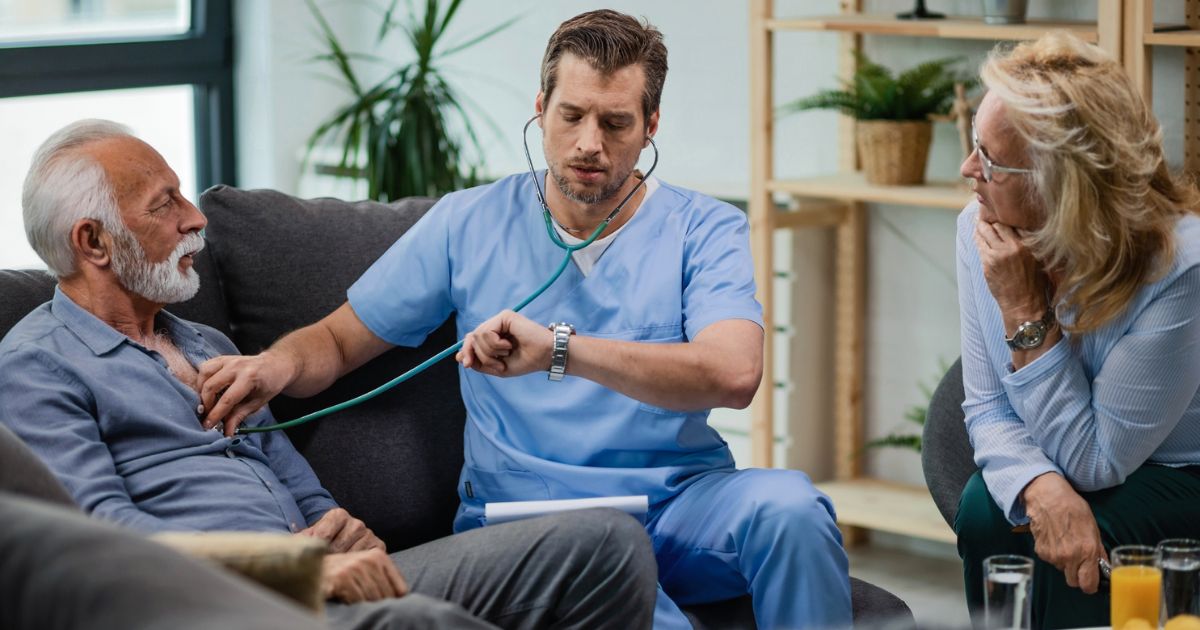 Hospice and Palliative Care
While both palliative care and hospice care share the goal of easing suffering and relieving symptoms, the terms should not be used interchangeably. As discussed previously, one of the most common misconceptions surrounding the specialty of palliative care, especially as it relates to older adult patients, is that it is the same thing as end-of-life care.
While many chronic illnesses that call for palliative care can be life-threatening, this is not always the case. Hospice care, unlike palliative care, is explicitly intended for patients who are nearing end of life and are not expected to recover from their ailment.
When standard treatment is no longer able to control a patient's illness, and the burden of care on the patient and their family is too great, patients and their family may choose to cease treatment. When this happens, the patient's primary physician may certify that their diagnosis is terminal, and that hospice care is needed while they approach the end of their life.
Palliative care, on the other hand, should be provided throughout the course of a patient's illness in conjunction with their curative treatment. While palliative care patients may also have a terminal diagnosis, this is not necessarily the case.
Your primary physician and palliative care team are best equipped to advise on whether hospice care is necessary or ideal based on the particular situation, and should work together to ease your concerns one way or another.
Keystone Health is Idaho's only independent geriatric clinic and leading housecall provider. The Palliative Care Program can help your attending physician in figuring out the best solutions to deal with complex symptoms and pain management. To learn more about the services offered and whether they are right for you, click here or call (208) 514-0670.