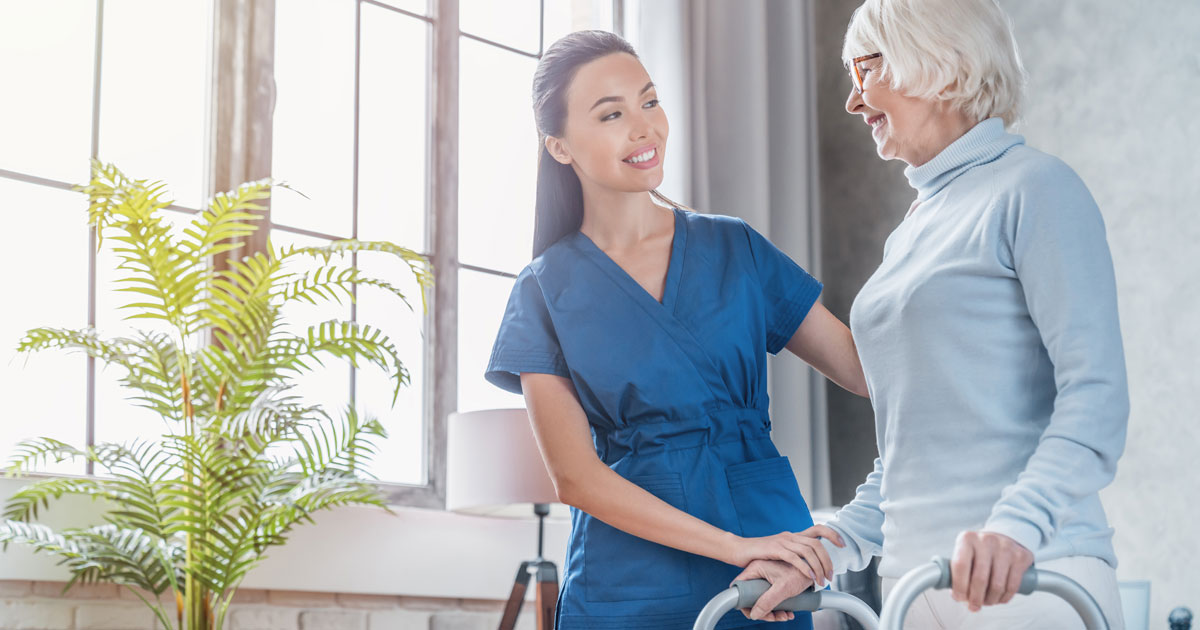 What Is a Geriatric Nursing Care Plan?
Geriatric nursing specializes in caring for older adults and the elderly. It primarily focuses on preventing and treating diseases and conditions commonly found in elderly patients. Aging is inevitable, and geriatric nursing care addresses the unique challenges faced by this population to improve their quality of life.
An aging population has specific needs, especially when it comes to healthcare. Elderly individuals are more prone to serious injury, infection, or change in mental status than younger populations. Additional risks and interventions need to be considered when treating elderly patients, such as psychological, developmental, and cultural needs.
A geriatric nursing care plan is a record of a patient's individual needs, specific health risks, and overall medical history. Care plans are used to mitigate risk factors, outline a patient's day-to-day health needs, and provide family members and health professionals with clear instructions in the event of an emergency.
At Keystone Health, our team of geriatric healthcare providers take many factors into account when working with new clients. We aspire to bring affordable, quality home health care to Idahoans within the greater Boise area, and we take the time to gather all relevant information to create care plans that meet our patients' exactly where they are.
How Do You Write a Care Plan for the Elderly?
Geriatric nursing care plans are typically written by identifying risk factors, defining characteristics, and desired outcomes upon following appropriate nursing interventions.
Each patient has their own specific medical requirements, and no two medical care plans are the same. That being said, our team of healthcare professionals take the following steps when formulating care plans:
Assessment: Complete assessment of overall patient health including physical and mental health, as well as potential risk factors
Diagnosis: Form diagnoses by utilizing patient data from assessment
Planning: Create both short- and long-term goals, taking patient and family feedback into account. Identify which nursing interventions are most appropriate
Implementation: Apply nursing interventions and reassess patient health outcomes
Evaluation: Evaluate patient progress and adjust the nursing care plan as needed
During assessment, our nurses review all relevant lab results, medical history, as well as patient and family concerns. We take into consideration your loved one's physical, emotional, and spiritual needs and identify risk factors to be treated in the nursing care plan.
Following assessment, nursing diagnoses are formed. These are medical problems that nurses can handle without requiring physician intervention, and several are common issues in geriatric populations, such as risk for falls and acute pain.
It is important to set goals and plan according to the patient's desired outcome. In addition to utilizing feedback obtained from patients, nurses can use data from the patient assessment and nursing diagnosis in order to create actionable, attainable goals. These goals can be short-term, such as reducing acute pain, or long-term, like helping patients reach a healthy weight.
Next, our team of geriatric specialists implements nursing interventions highlighted in the nursing care plan. These are actions taken by our nurses to meet the patient's goals and desired outcomes. Examples include administering medication, taking vital signs, or reducing risk factors for falls.
Finally, the nurse evaluates the patient's condition following implementation of nursing interventions. Changes may be made to the geriatric nursing care plan to better assist the patient in meeting their health goals.
What Is an Example of a Geriatric Nursing Plan?
An example of a commonly used geriatric nursing plan is one that deals with risk for falls.
Assessment of a patient may show risk factors of limited or impaired mobility, loss of muscle tone, altered mental status, dizziness, or side effects from medication use.
The desired outcomes for this example would be that the patient avoids injury from falls, and the nursing team should implement interventions when possible to remove or reduce risk factors. Risk for falls can be improved through wristband identification, side rails, and checking the patient's eyesight.
Once a plan is formulated and executed, it's important for healthcare providers to evaluate whether or not desired outcomes were met. Adjustments should be made as areas for improvement are discovered.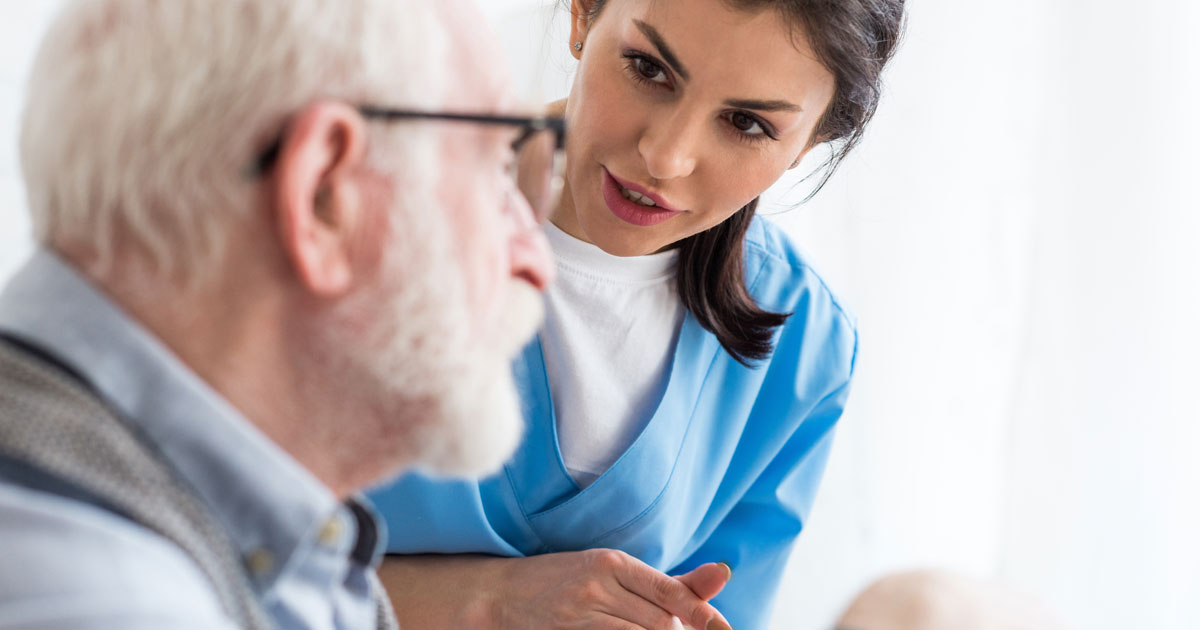 Why Choose Keystone Health?
The aging process is a natural part of life, and Keystone Health knows that the health requirements of your loved one can change as they get older.
At Keystone, we are proud to be Idaho's leading house call provider since 2013. We provide skilled primary care for seniors in Treasure Valley, Idaho and work closely with a team of interdisciplinary practitioners, specialists, caregivers, and family to ensure the best outcome for your loved one's health.
A benefit of in-home supportive services is that our team of nurses and medical providers are able to take a patient's home and surroundings into consideration when coming up with care plans. When possible, we try to meet with the family and caregivers of any new client in order to best understand how to care for them.
There are added benefits beyond just caring for your loved one from the comfort of their own home. In-home supportive services can lower medical costs by avoiding costly hospitalizations and in-patient expenses, as well as by taking a preventative approach to medicine. Our geriatric nursing care plans include nursing interventions that prophylactically address medical issues before they can worsen.
Our team of geriatric experts consists of physicians and nurse practitioners with a specialty for treating patients ages 65 and older. We compassionately care for our elderly patients, carefully assessing, diagnosing, and treating current medical issues while also looking out for the more common medical issues that arise in senior patients.