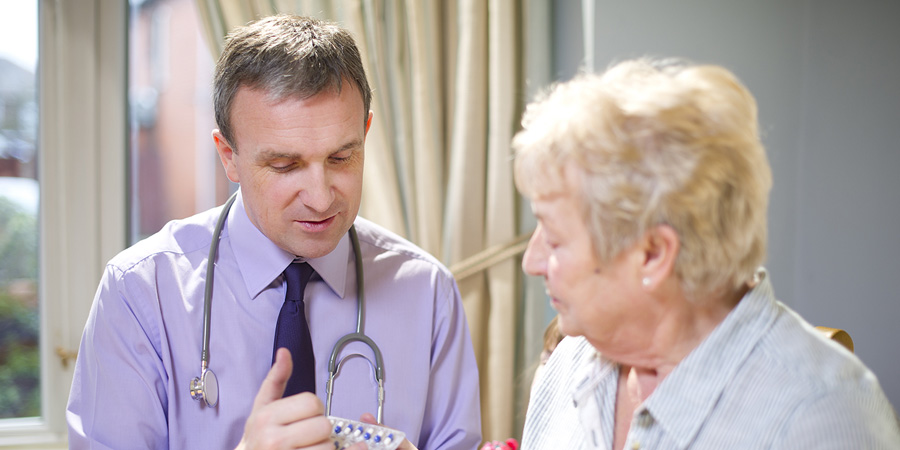 {autotoc enabled=yes}
Chronic conditions require consistent monitoring and management. When inpatient care is required to treat or manage a condition, patients have easy access to necessary medications and care from licensed medical professionals. Once the condition (or conditions) are under control, however, the patient may be released into a community setting, either in their own home or an assisted living facility.
Unfortunately, the transition period between the time a patient is discharged from the hospital and when routine care is reestablished in the patient's community setting can be confusing for both the patient and their caregivers. That is where transitional care management (TCM) comes in.
What Is the Purpose of Transitional Care Management?
Dementia, heart disease, COPD, diabetes, and other chronic conditions can often be managed in the patient's community setting. When there is an interruption in care while the patient is being transitioned from inpatient to in-home care, however, it puts the patient at risk for relapse and increases the risk for readmission. Transitional care management exists to ensure continuity of care during this transition period. By taking responsibility for the patient's health during this time with a focus on facilitating a successful transition, TCM can dramatically reduce the likelihood of readmission.
Transitional care management is designed to last for 30 days – it begins on the date the beneficiary is discharged from the hospital and continues for the next 29 days. TCM services can be furnished by healthcare professionals including physicians and qualified, legally authorized non-physician practitioners (NPPs) such as certified nurse-midwives (CNMs), clinical nurse specialists (CNSs), nurse practitioners (NPs), and physician assistants (PAs).
During the transition period from an inpatient hospital to the patient's community setting, TCM services generally fall into three categories:
Interactive contact
Non-face-to-face services
Face-to-face visits
Interactive contact can be made via email, telephone, or face-to-face contact and first contact should be made within two business days following discharge of the patient from the hospital. This initial contact is intended to address the status of the patient and their own transitional needs, and may be conducted by the TCM provider or clinical staff. If the physician or other qualified professional is not directly involved in the initial communication, the conversation must be documented and shared with the provider to address the status of the patient and any medical concerns they may have.During the 30-day TCM period, additional non-face-to-face activities may be conducted by physicians, non-physician practitioners or licensed clinical staff under the direction of a physician of NPP. The services provided may include:
Obtaining and reviewing discharge information. This may include continuity of care documents or a discharge summary, for example.
Connecting and interacting with health care professionals to ensure continuity of care. By determining the primary needs of a patient, the appropriate health care services can be arranged.
Assess the need for treatments, diagnostic tests, or follow-up on results from previous appointments.
Assistance with scheduling required appointments with healthcare providers and services. By attending appointments after discharge and receiving the appropriate care, patients will be less likely to be readmitted because of their condition.
Providing education and support for treatment regimen adherence. This may be especially valuable for the patient, their family, guardian, and/or caregiver. Education that aligns with self-management, daily activities, and independent living in relation to the patient's condition may also be provided.
Medication management and prescription assistance.
A face-to-face visit within seven to 14 days of discharge is the standard expectation when patients are taking part in transitional care management.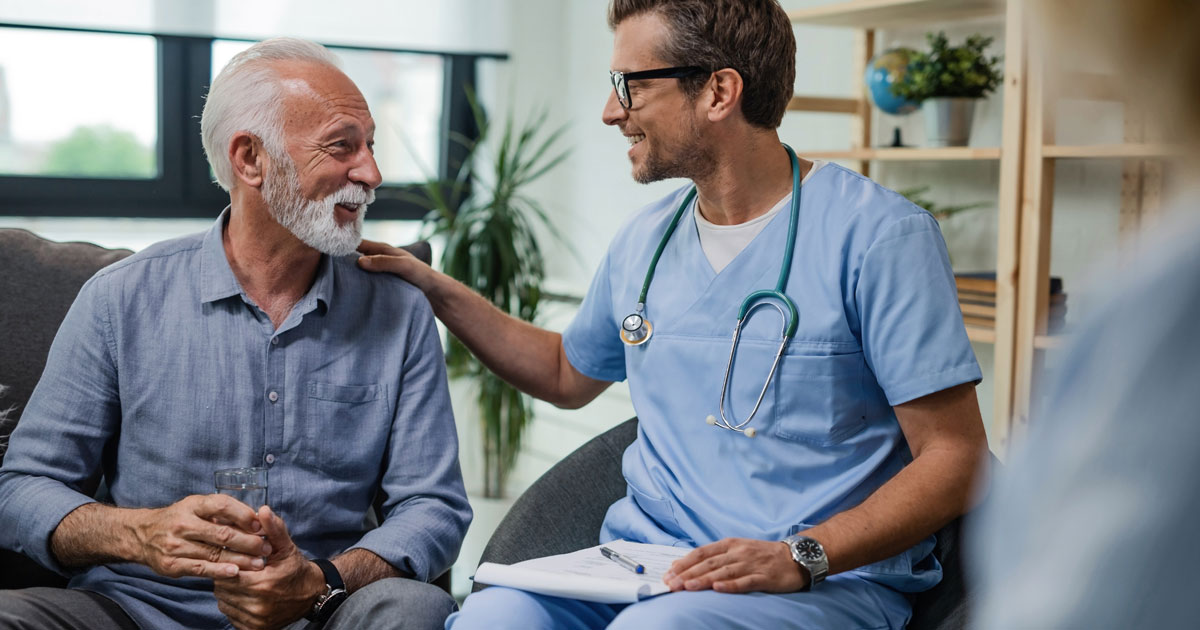 How Do You Qualify for Transitional Care?
In order to qualify for TCM, the patient must be discharged from a qualifying service setting such as a skilled nursing facility, inpatient acute care hospital, partial hospitalization, hospital outpatient observation, or inpatient psychiatric hospital. The patient must also have a documented medical record that indicates that the patient requires additional support from a physician, a non-physician provider, or other clinical staff. The primary goal of TCM is to ensure that there are no gaps in the patient's care. As such, the TCM service provider will assist with medical decision-making during the transition period. The level of medical decision-making required to meet the individual patient's needs will be determined by factors such as the number of possible diagnoses or management options, the amount or complexity of medical records and diagnostic tests, and the risk of significant complications.
What Insurance Covers Transitional Care Management?
In many instances, Medicare will cover the costs associated with the patient's transitional care management. It is important for patients to confirm that the healthcare provider they have is approved by Medicare. The costs associated with Medicare's coverage of the TCM service are outlined in Medicare Part B, which designates the patients cost responsibility as follows:
Part B monthly premium: the cost you pay for your Part B coverage every month. In 2021, the standard monthly premium for Part B is $148.50.
Part B deductible: how much the patient must pay before their Part B coverage kicks in. In 2021, the Part B deductible is $203.
Coinsurance: The amount the patient is responsible for paying after the Part B deductible has been paid. The patient is usually responsible for covering 20 percent of the amount that has been approved by Medicare.
If a patient has Medicare Advantage (Part C), the plan must offer the same level of coverage as the original Medicare plan (Part A and Part B). This being the case, Medicare Advantage is also a viable option for TCM coverage. It may even include additional benefits such as meal deliveries or transportation to appointments as part of the plan. It is important to note that Part C costs may vary from original Medicare, and that patients should always verify that their service providers are in-network.
How Often Can Transitional Care Management Be Billed?
Because transitional care management is a temporary arrangement, the billing should include a one-time, non-recurring fee. After 30 days of discharge, the health care provider should submit the bill. Depending on which TCM codes apply to the patient, there are slightly different expectations for the care management team to comply with in order to bill the patient. In general, the TCM must meet three specific requirements during that 30-day period, including direct contact with the patient within two business days of discharge, a face-to-face visit within seven or 14 days of discharge (depending on the codes), and medical decision-making of at least moderate to high complexity (also depending on the codes).
What Is a Transitional Care Hospital?
An acute care hospital inpatient receives care to both diagnose and stabilize their condition, and help them recover as quickly as possible. However, some patients are not immediately ready to return home. This may be the case if they require an extended recovery period, have medical conditions of a high complexity, or could benefit from inpatient rehabilitation services. In these instances, a patient may be discharged to a transitional care hospital (also known as a long term care hospital) instead of returning home or to a skilled nursing facility.
While at a transitional care hospital, long term care patients receive additional supervised medical attention so they can further improve and rehabilitate prior to returning home. On average, patients who are admitted to a long-term care hospital stay for more than 25 days. The transitional care hospital will also stay connected with a patient's primary care physician in order to provide seamless ongoing care. Transitional care hospitals offer a higher level of specialized care than may be provided in a skilled nursing facility, in addition to having nursing care available at all times.
Conclusion
Transitional care management (TCM) is an important piece of the puzzle for monitoring and managing chronic conditions. It helps ensure that the patient's needs are being met during the transition from inpatient care to the patient's community setting, keeps patients healthier overall, and reduces the risk for relapse and readmission. Whether that journey back to health includes a stay at a long term care hospital is up to the patient's unique needs and input from their physician and care team.
If you or someone you love is managing one or more chronic conditions and may need TCM services in the near future within the greater Boise, Idaho area, please see our new patient process and start preparations now for a full and seamless recovery.