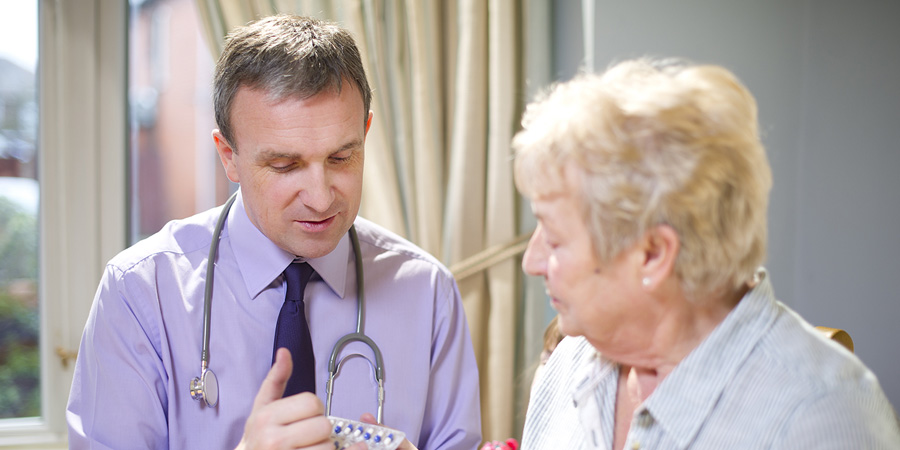 Chronic conditions require consistent monitoring and management. When inpatient care is required to treat or manage a condition, patients have easy access to necessary medications and care from licensed medical professionals. Once the condition (or conditions) are under control, however, the patient may be released into a community setting, either in their own home or an assisted living facility.
Unfortunately, the transition period between the time a patient is discharged from the hospital and when routine care is reestablished in the patient's community setting can be confusing for both the patient and their caregivers. That is where transitional care management comes in.
Dementia, heart disease, COPD, diabetes, and other chronic conditions can often be managed in the patient's community setting. When there is an interruption in care while the patient is being transitioned from inpatient to in-home care, however, it puts the patient at risk for relapse and increases the risk for readmission. Transitional care management (TCM) exists to ensure continuity of care during this transition period.
Transitional care management is designed to last for 30 days – it begins on the date the beneficiary is discharged from the hospital and continues for the next 29 days. TCM services can be furnished by healthcare professionals including physicians and qualified, legally authorized non-physician practitioners such as certified nurse-midwives (CNMs), clinical nurse specialists (CNSs), nurse practitioners (NPs), and physician assistants (PAs).
During the transition period from an inpatient hospital to the patient's community setting, TCM services generally fall into three categories:
Interactive contact
Non-face-to-face services
Face-to-face visits
Interactive contact can be made via email, telephone, or face-to-face contact and first contact should be made within 2 business days of the patient being discharged from the hospital. During the 30-day TCM period, additional non-face-to-face services may be provided such as obtaining and reviewing discharge information, connecting with healthcare professionals to ensure continuity of care, assistance with scheduling, and providing education and support for treatment regimen adherence and medication management. Face-to-face visits may also be completed, generally within 7 to 14 days of discharge.
In order to qualify for TCM, the patient must be discharged from a qualifying service setting such as a skilled nursing facility, inpatient acute care hospital, partial hospitalization, hospital outpatient observation, or inpatient psychiatric hospital. The primary goal of TCM is to ensure that there are no gaps in the patient's care. As such, the TCM provider will assist with medical decision making during the transition period. The level of medical decision making required to meet the individual patient's needs will be determined by factors such as the number of possible diagnoses or management options, the amount or complexity of medical records and diagnostic tests, and the risk of significant complications.
Transitional care management is an important piece of the puzzle for monitoring and managing chronic conditions. It helps ensure that the patient's needs are being met during the transition from inpatient care to the patient's community setting, reducing the risk for relapse and readmission.