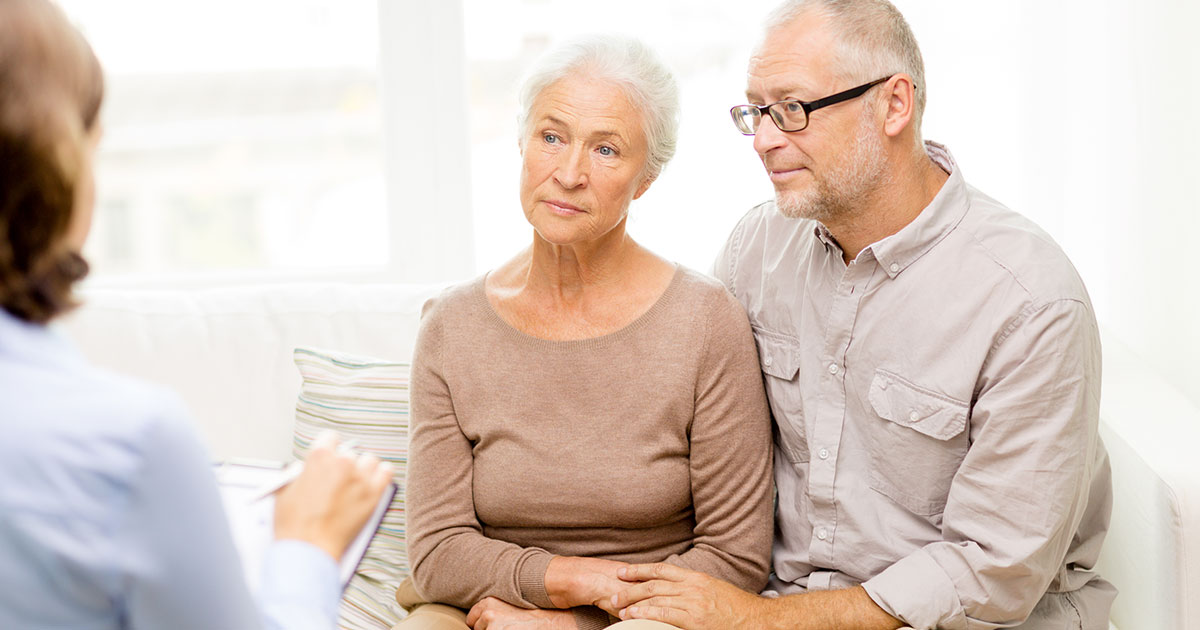 The share of the United States population over the age of 65 has risen to 16%, and it is expected to climb further to 23% by 2060. People are living longer, and that means that people also have more specialized health care needs.
Aging life care calls for a different kind of attention, as various conditions and syndromes begin to present themselves. Depending on which conditions those are, the situation can get complicated pretty quickly. In some cases, it might be worthwhile to consider hiring a geriatric care manager.
The Role of a Geriatric Care Manager
As we and our loved ones age, we usually end up needing support from the people around us to make sure our needs are met. Family members in particular tend to shoulder this responsibility. But there are many reasons that might make it difficult to have a good support network in place. The most common reason is that family caregivers simply live too far away to provide reliable senior care management.
In this context, geriatric care managers can be thought of as "professional relatives." If a family member is not able to provide long term care, geriatric care managers can help provide any and all services related to elder care. They are usually licenced nurses or social workers who are trained in aging life care, and they organize care plans and advocate for their patients' needs.
If you hire a geriatric care manager, you will be able to count on them to navigate the complexities of the health care system. It can also be helpful to have someone who can make decisions from a neutral point of view, as family caregivers sometimes have to make difficult decisions that are deeply personal.
The primary responsibilities of a geriatric care manager are:
Coordinating elder care between multiple service providers
Developing both short and long term care plans
Helping manage emotional concerns, stress, and anxieties
Helping manage transitional care
Hiring additional caregivers as necessary
Make home visits and evaluate living conditions
Ongoing assessment of aging life care needs
All of this helps take the pressure off of family members and ensures that geriatric care management is always under control.
When to Seek Support With Aging Life Care
There are many cases in which families are perfectly capable of managing aging life care for someone they love. But it can be challenging to know when you might be taking on more than you can reasonably expect to handle. As discussed above, one of the most obvious challenges is that family members do not live near the person who needs their care. But other complications are not as straightforward.
You should consider hiring a geriatric care manager when:
You need help with a complex issue. Lots of medical conditions can lead to the kinds of behaviors that should really be handled by aging life care professionals. Issues related to dementia, verbal abuse, or physical violence are among these.
Your loved one will not talk to you about their health. Whether it is out of concern for privacy, a soured relationship, or an inability to describe what they are experiencing, older adults sometimes do not let relatives help them. A geriatric care manager gives them someone they feel comfortable talking to about their health.
You are having trouble communicating with service providers. Geriatric care managers have a better understanding of where other aging life care professionals are coming from, so if you have run into a wall in negotiations or are not able to get the information you are looking for, your care manager is in a position to communicate more effectively.
You do not know what to do. Caring for a loved one can be complicated for reasons beyond their health. We always want the best for them, but sometimes there are multiple pathways and it is not clear which one will be best. Geriatric care managers can provide their objective point of view to help your loved one receive the senior care that is right for them.
Finding Geriatric Care Managers
A geriatric care manager does not have to hold a state level licence. But because many of them come from fields in health care, they elect to maintain their credentials. Care managers who come from social work often have to have active licensure in order to practice in their state.
So one the one hand, a lack of certification or licensure is not necessarily a deal breaker. On the other hand, it is important that they can demonstrate their experience as aging life care professionals. If you are hiring a geriatric care manager, be sure to ask about the following:
Do they have direct experience with managing issues specific to your loved one? This is especially important to cover in cases of severe injury or cognitive decline.
Do they have experience with crisis care management? If your loved one is prone to seizures or is at high risk for falls or heart attacks, aging life care professionals need to know how to handle this types of emergency situations. Also ask them if they are available to respond around the clock, or if they have set hours.
How will they communicate information to you? It might seem like a tedious question, but being on the same page about communication methods and styles can save everyone a lot of frustration and confusion.
Can they provide references? It can be hard to really understand who you are working with based on their resume alone. Talking to people who know them well is a good way to corroborate your first impressions.
How are their costs and fees structured? Senior care can be expensive — it is typically not covered under Medicare or most other insurance plans — so it is important to understand how much things will cost up front. Geriatric care managers charge by the hour, typically within a range of $75–200 per hour.
Conclusion
When families turn to aging life care professionals for care management services, they need to know as much as possible about the roles and responsibilities of the people they are bringing into the fold. Geriatric care managers help families navigate the complexities of elder care and relieve them of the stress and anxiety that so often comes along with it. They are experienced in working with a variety of national and local resources, care providers, and care services to ensure the highest quality of life possible.
If you or someone you love is in need of home care services, Keystone Health is standing by to help. We are a leading provider of house calls in the greater Boise area, and our team of caregivers will help your family manage every aspect of their care plan. Learn more about what we can do for you.