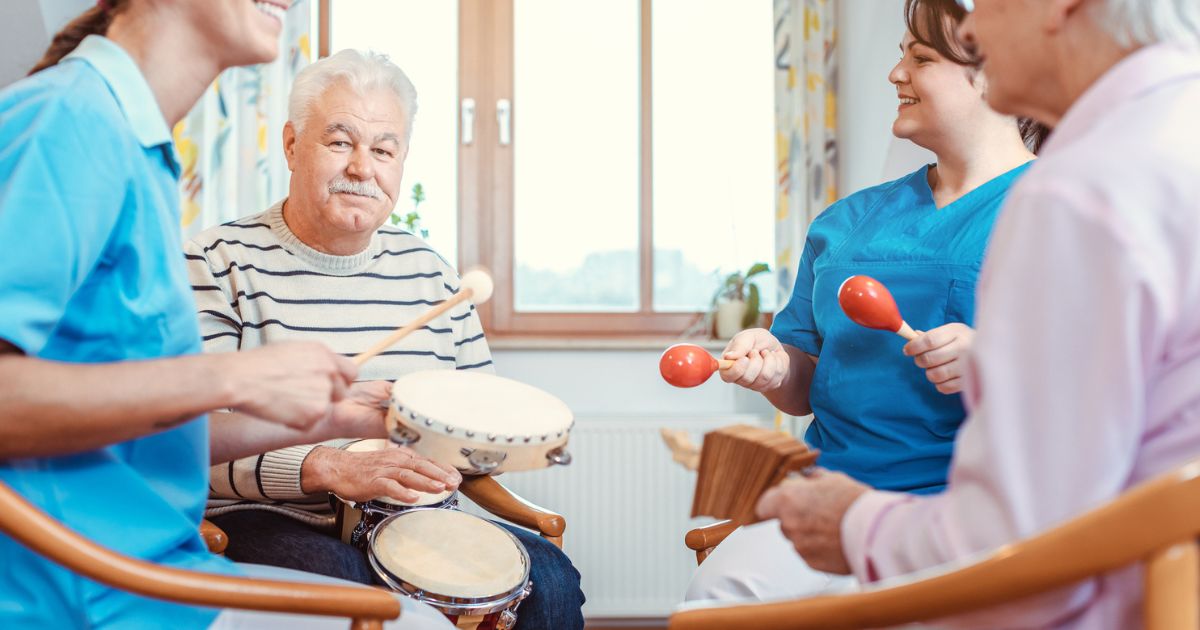 Music therapy is not new by any means, but the base of evidence in its effectiveness is firm and ever-growing. Music therapy is a clinical and evidence-based approach used by professionals who are accredited by an approved music therapy program and can be used to meet individual goals of individuals undergoing the musical intervention.
Music therapy is well-established in health industries and can have a great number of benefits for participants, in both their mental and physical health. These benefits can be helpful for many patients of varying backgrounds, including older adults. Professionals working in geriatric medicine, including certified caregivers, can improve the health and quality of life of their patients with this therapeutic option.
Common Benefits From Music Therapy
There is no shortage to the potential upsides of music therapy, though the impact depends heavily on the music therapist and particular patient undergoing it. The possible improvements to a patient's physical, psychological, and emotional health are many, and the benefits to cognitive faculties make music therapy an especially great option for older adults.
A few of the common positive effects of music therapy are:
Reducing stress and muscular tension
Lowering of blood pressure
Reducing pain or helping to manage it
Improved mood and increased motivation
Improved social awareness and communication skills
Increase in self-reflection and sometimes spirituality
Increasing sense of connection with others
Music therapy interventions have been used in some form in the United States since the Civil War, helping to improve the mood and mental state of injured soldiers. According to the Journal of Music Therapy, the practice was formally added to the United States military reconditioning process in 1945, marking the origin of formal music therapy.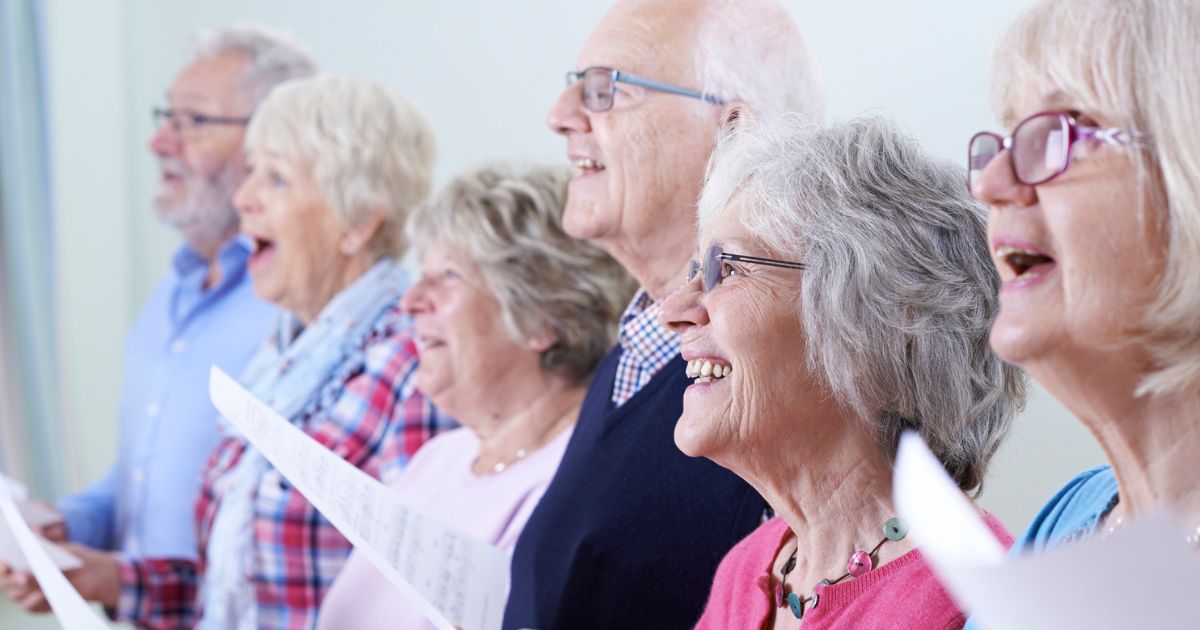 What Is Entailed in Music Therapy?
Music therapy does not take any musical skill or familiarity with instruments and theory. Anyone can participate, and it can include anything from listening to music to composing it yourself. There is no shortage of activities you or your loved one can expect to participate in with a music therapist.
Sessions can be one-on-one between a patient and their music therapist, but oftentimes can be incredibly successful with a larger group. Group sessions have the added impact of socializing with others, which can be incredibly beneficial for patients of any age, from young adults to seniors.
Listening to music, actively paying attention to the sounds, lyrics, and particular instruments, is just about the simplest aspect. Participants can also sing or play instruments to share music with those around them, and skill level is not crucial at all.
Dancing when able, or even doing something as simple as tapping a foot to the beat, are also common activities in music therapy. Discussion and analysis of lyrics is also a normal part of music therapy services, and helps participants to think critically and have their opinions heard.
Usually more common in later sessions, patients and their music therapists can write and create music of their own, which is a great form of self-expression. This can be something that is only played within the participants in a particular session, or something performed in front of a larger group.
Who Benefits From Music Therapy
Music therapy services can be helpful for just about anyone, regardless of their age, background, culture, or health issues. Some of the groups who most commonly work with music therapists are:
As mentioned previously, military service veterans are some of the longest-standing patients of music therapy. Traumatic events and injuries can take a significant toll on the individual, and music therapy has been shown to help deal with these traumas.
Patients with Alzheimer's disease can get amazing benefits from working with a music therapist, as it can help with memory, mental stimulation, and general mental and social activity. The use of music can also create a sense of comfort as music still will feel familiar in many cases of memory loss.
Similar to military veterans, trauma victims can often use music therapy to their advantage in coping with pain, stress, anxiety, and depression. Music therapists can work with patients to improve their mood, increase confidence, and provide an outlet for self-expression.
Patients with Autism Spectrum Disorder can often benefit from the structure and familiarity of music as well, making it easier for them to learn.
Those living in somewhat isolating settings such as correctional facilities, half-way houses, group homes, nursing or mental health facilities, or other similar places can see changes as a result of music therapy. Working with a music therapist can help improve communication skills, impulsive outbursts, reduce stress, and generally increase relaxation.
Patients with substance abuse issues can also potentially be helped by music therapy. American Addiction Centers, the largest provider of rehab facilities in the United States, states that music therapy can help substance abusers to communicate better, improve motivation and self-esteem, decrease anxiety, and ultimately improve their coping mechanisms.
Patients with physical illnesses such as heart conditions, cancer, chronic pain, diabetes, and many more can benefit from music therapy. The right music therapy program can help reduce pain, stress, and the feelings of depression that can often accompany chronic or serious physical health problems.
The same is true for patients with mental health issues. As mentioned previously, music therapy can help improve communication skills, help with self-expression, improve concentration and mood, and help in the building of healthy coping skills.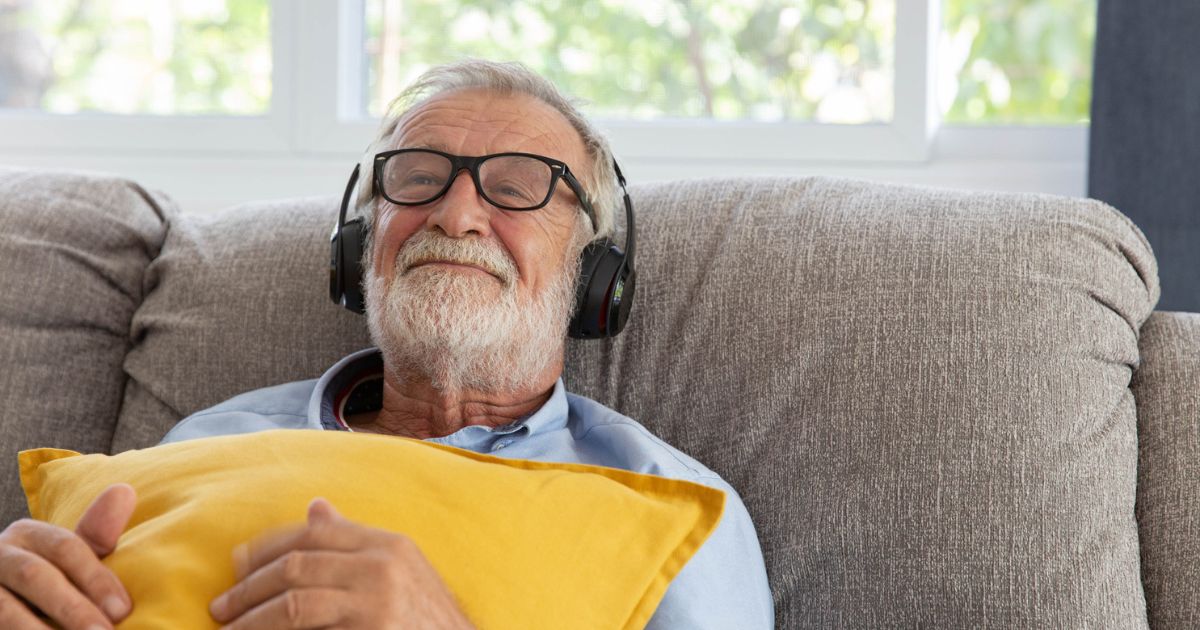 Types of Music Therapy
There are several common kinds of music therapy, some with more passive roles for participants, and some more active.
Analytical Music Therapy
Analytical music therapy works to create a dialogue between the individual participating and others around them. It encourages self-exploration and the use of singing and playing instruments to reflect on and express unconscious thoughts.
Benenzon Music Therapy
Developed by psychiatrist Rolando O. Benenzon, the Benenzon therapy method is considered one of the five most important music therapy models. This method is considered a kind of non-verbal relational psychotherapy, helping patients to find external sounds that match their current psychological state.
Cognitive Behavioral Music Therapy (CBMT)
A variation on cognitive behavioral therapy (CBT), which works to reinforce positive behaviors and unlearn less beneficial ones, CBMT is less improvisational than the Benenzon format and includes listening to music, singing, playing instruments, and dancing. One study on the impact of CBMT in Medicine (Baltimore) found that participants had lower scores of anxiety after treatment than those in the control group.
Community Music Therapy
As the name suggests, community music therapy is a method in which participants can experience and play music with others in a group setting. This increases patient engagement and includes social benefits in addition to individual positive outcomes.
Nordoff-Robbins Music Therapy
Nordoff-Robbins, also referred to as creative music therapy, involves the playing of an instrument while accompanied by playing from the therapist. This process is more improvisational and works to help the patient express themselves more effectively.
The Bonny Method of Guided Imagery and Music (GIM)
GIM works to encourage patients to explore their feelings and unconscious memories while listening to music. Music therapists will play classic music and have participants explain the feelings and imagery that come to mind while they are stimulated by the music playing.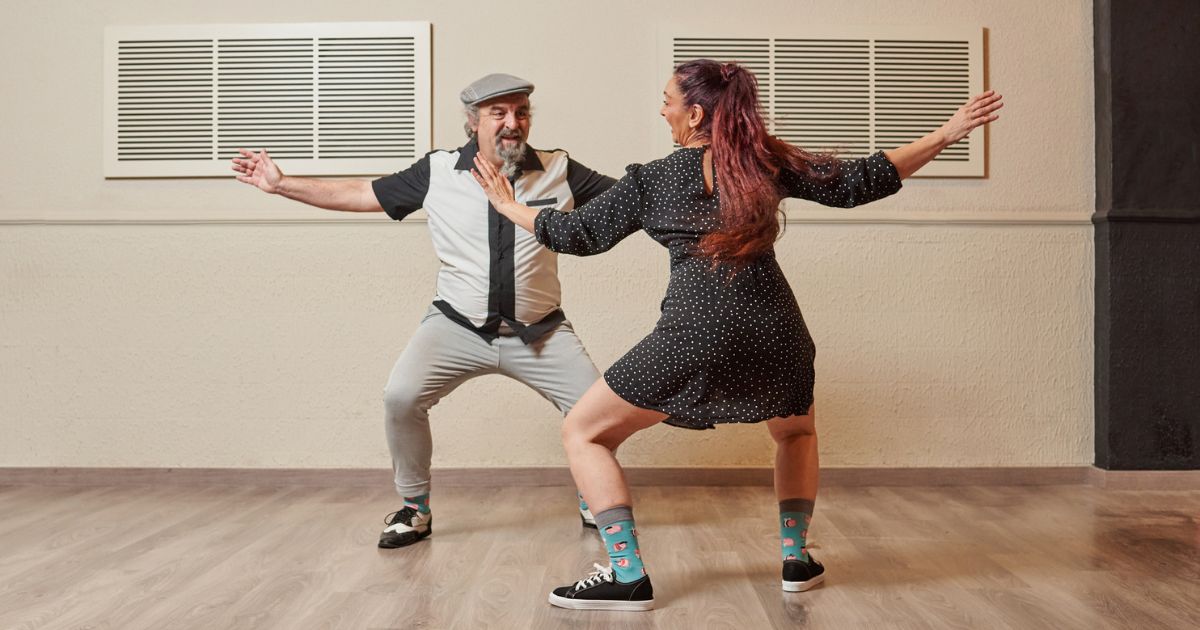 How Music Therapy Can Help Seniors
While the benefits of music therapy can be positive for almost any participant, there are several ways that it can be especially helpful in a geriatric care setting.
Calming Agitation
Music with particular themes, instruments, and paces can be incredibly helpful when relaxing agitation in patients, which is very common in older adults suffering from dementia and Alzheimer's disease. Calming music can lower the heart rate and decrease cortisol levels to reduce stress.
Improving Focus and Memory
Geriatric music therapy can involve memorization of lyrics and patterns, as well as encouraging senior patients to follow along with instructions. According to the Merck Manual, music therapy can help those suffering from memory loss to maintain their fine motor skills and slow memory loss. Especially when creating music in a therapy session, patients have to practice focusing on the task at hand in a way that is enjoyable and less rigorous. When participating in group sessions, working with others adds motivation to perform and stay in tune with the group.
Ease Anxiety and Depression
Listening to and performing music is an inherently emotional experience, and upbeat and energetic music can be a huge help in pulling patients out of more depressive and hopeless mental states. The social aspect of music therapy is especially beneficial to seniors who oftentimes can feel lonely or disconnected from the people in their lives. Relaxing music, as mentioned previously, is especially helpful in reducing levels of stress hormones, decreasing anxiety.
Increase Socialization
Older adults who have spent some time feeling isolated, especially those suffering from dementia and other neurological issues, can suffer from social anxiety when reintroduced to social settings. Music therapy can help to break the ice a little and distract from these feelings, allowing senior patients to relax and enjoy themselves with others around them, and even work as a team to create music.
Staying Active
Some activities such as dancing, clapping, and even tapping feet to the music can help more sedentary patients to keep moving and get a little exercise. By nature, most people will begin to sway and move along with music that is pleasing to them. Playing with instruments and other musical tools aids patients to be physically active in a relatively easy and enjoyable way.
Improve Communication Skills
In addition to being beneficial for patients with dementia and other conditions that impact memory, music therapy helps slow the loss of speech skills. Music therapists can help patients to communicate their feelings physically by moving along to the music or humming their enjoyment.
Keystone Health
Keystone Health provides geriatric care and in-home visits for patients in Idaho. To learn more about how Keystone can help you or your family members, or to find out how to become a patient, click here.