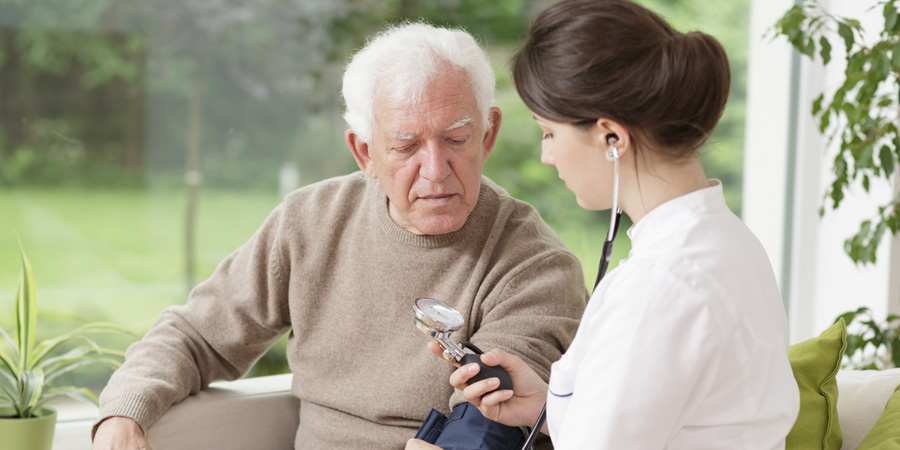 Memory loss is a normal part of aging, at least to some degree. According to the National Institutes of Health (NIH), as many as 40% of individuals over the age of 65 have some level of memory impairment, which equates to about 16 million people in the United States alone. For 1% of those individuals each year, however, that impairment will progress to dementia.
Dementia is an umbrella term for various conditions that cause a decline in cognitive ability severe enough to interfere with daily life. Alzheimer's disease is the most common type of dementia, affecting an estimated 5.5 million Americans. It is the sixth leading cause of death in the United States, killing someone every 66 seconds and claiming more lives than breast cancer and prostate cancer combined.
Perhaps unsurprisingly, caring for Alzheimer's and dementia patients can take its toll on caregivers, often resulting in serious physical and mental health consequences. In 2016 alone, the Alzheimer's Association estimates that more than 15 million caregivers in America provided 18.2 billion hours of unpaid care and support for loved ones with Alzheimer's (which, had it been paid, would cost more than $230 billion).
At some point, there may come a time – through no fault of your own – when you are no longer able to provide your loved one with sufficient care on your own. It is important to learn to recognize the signs and stages of memory impairment to help determine when it might be best to seek memory care.
Related: A Primer to Caring for Alzheimer's & Dementia Patients
How Dementia Develops Over Time
Acute illnesses like strep throat or appendicitis come on quickly and, often, severely. Chronic diseases, on the other hand, develop slowly over time. This can make them difficult to detect prior to the illness being clearly apparent. Dementia is a chronic disorder that progresses over a period of years and, in the early stages, initial symptoms may be subtle enough that they are not easily noticed.
No symptoms and no signs of cognitive decline is the first of the seven stages of dementia. (In other words, no decline of note.) During the second stage of dementia, individuals experience very mild cognitive decline and a slight degree of memory loss, but it is considered a normal consequence of aging. During this stage, you may notice that your loved one has trouble with names but remembers them later, or that they misplace objects around the house but eventually remember where they left them. It is not until the third stage of dementia that the individual's level of forgetfulness becomes a concern.
In addition to increased forgetfulness, dementia may cause difficulty concentrating and a decreased ability to work or hold a conversation. You may notice that your loved one has trouble finding the right words or they get turned around more easily than they used to. This stage can last for seven years or more, and it is not technically considered dementia until the next stage, stage four, in which memory loss and other aspects of cognitive decline begin to impair the individual's ability to execute everyday tasks. This is the stage during which you may begin to ask yourself whether it might be time to seek outside help.
As the condition progresses into late stage dementia, one may experience more consistent disorientation and confusion in a way that can interfere more significantly with daily life. This can develop into the need for full-time care, as well as delusional, obsessive, or aggressive behaviors. In severe forms of dementia, speech abilities may be lost and caregivers may need to assist with most activities, including eating, walking, and using the restroom.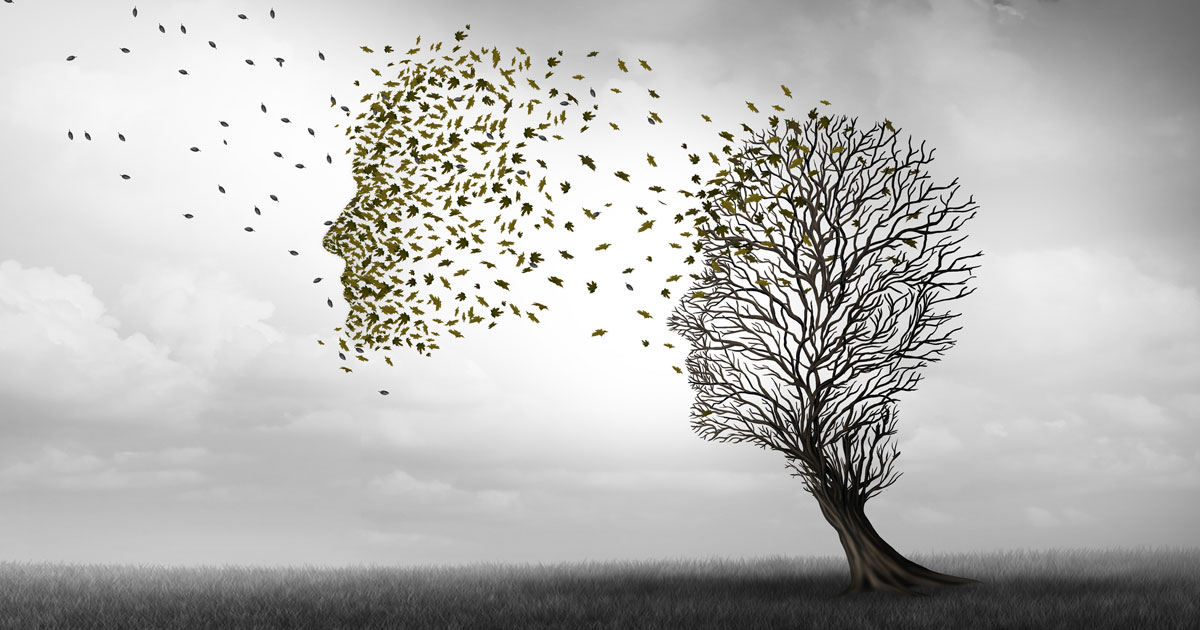 What Is Memory Care?
Memory care provides an assisted living setting that is specifically catered to the needs of individuals who are experiencing various cognitive impairment issues. These facilities also have staff that is specially trained to understand the needs of people living with dementia, later stages of Alzheimer's disease, or other conditions involving memory-loss. In fact, most states require staff members in memory care facilities to undergo specific dementia training prior to interacting with residents. When seniors with memory issues need intensive, specialized care, a dedicated memory care community should be a top consideration.
What Is the Difference Between Memory Care and Assisted Living?
For elderly adults who are mostly independent but need assistance with activities of daily living, an assisted living facility is likely the best (and cheaper) option. However, seniors with declining cognitive ability may be happier at a memory care community. Of course, memory care facilities provide the primary care services one might expect in an assisted living facility, such as meal preparation, housekeeping, and laundry, but there is an increased emphasis and commitment to safety, familiarity, and activities - some of which are therapeutic or intended to help residents tap into their sense of self.

Memory care communities may be dedicated units within a larger assisted living facility, nursing home, or retirement home, or they may operate as a standalone memory care facility. When they are included as part of an assisted living facility, they are often referred to as life plan communities or continuing care retirement communities.
Quality of Life
It is common for memory care facilities to utilize design elements that intentionally make daily life easier and less stressful for patients with Alzheimer's or dementia. This may include circular "neighborhood" layouts to help keep residents from getting lost, more natural light, or even memory boxes that help residents identify their room and make them feel more comfortable within the memory care unit or facility. It is common for memory care communities to emphasize stress-reduction and relaxation, which may be assisted with common areas (such as a television room), fish tank displays, or secure outside areas to enjoy the sun.
Residents living in memory care communities are often presented with activities to improve their quality of life, provide structure throughout their day, and give opportunities for social interaction. This may help people with dementia or other cognitive impairment to both stay entertained and potentially reconnect with their own interests and hobbies. This often includes music, games, art and exercise classes, and more.
Safety and Security
Because residents in memory care communities may experience confusion, disorientation, or difficulty with reasoning, a memory care facility will typically take additional security and safety precautions. This may include increased safety checks, security alarms, video surveillance, and even locking up poisonous everyday items such as laundry detergent or shampoo. It is important that memory care facilities take the security and safety of their residents seriously, but also that it is managed in a way that maintains their residents' dignity through safe areas to move around freely. Supervision is provided 24 hours per day, and staff-to-patient ratios are typically lower in memory care facilities than in traditional assisted living communities. This helps to provide more personal care and attention to adequately meet the needs of people with dementia or other memory impairment.
Therapies Focused on Alzheimer's and Dementia
Along with assisting with activities of daily living, memory care facilities will often offer supportive therapies for people with dementia or Alzheimer's. This may include beneficial activities and therapies that use art, pets, music, or the senses (such as using aromatherapy) to engage the mind, stimulate memories, or promote relaxation. Unique experiences such as these are another differentiator between memory care and assisted living facilities or nursing homes.
Care Coordination
When seniors with memory impairment become a resident within a memory care community, the staff will plan activities that align with their ability and needs. They will also ensure that the resident gets the care that they need to support their overall health. This assistance is essential for residents within a memory care unit, especially when Alzheimer's and dementia impairs the ability to reliably and consistently manage personal care. Care services may include coordination with the resident's medical team, which may include primary care physicians, physical therapists, cardiologists, dentists, and more. The dedicated memory care staff will handle transportation to medical appointments, or coordinate visits at home from care providers if the resident is recovering from an injury, surgery, or illness. In addition, the resident will receive oversight and management of their medication, including support for chronic or ongoing conditions such as diabetes.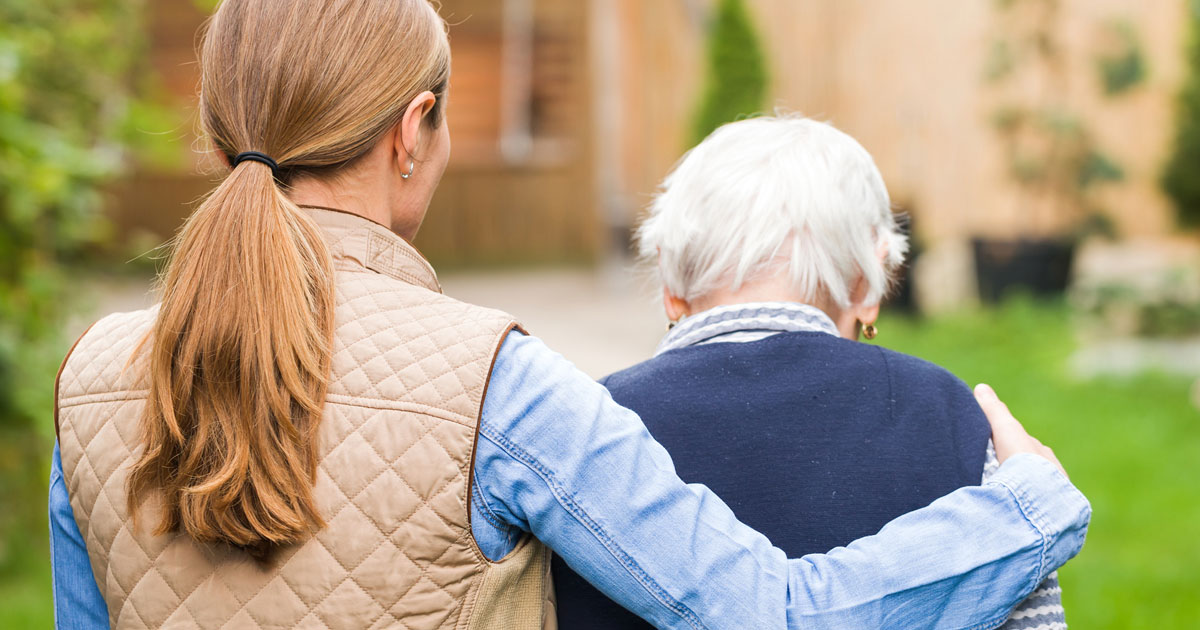 Is It Time to Consider Memory Care?
From the time your loved one begins to develop dementia until the stage when self-care starts to become difficult, it could take 10 years or more. At what point do you seek help? Here are some of the signs it may be time to consider memory care:
Your loved one has trouble with hygiene and basic self-care
Your loved one is no longer able to leave the home due to unpredictable behavior
Your loved one has become increasingly agitated or aggressive due to dementia
Your loved one is no longer able to hold a relevant conversation
You worry about your loved one neglecting their finances
Your loved one exhibits concerning physical changes like weight loss or frailty
You find yourself worrying about your loved one and their safety at home
You, as the caregiver, are overwhelmed, burnt out, or can no longer effectively provide the care services that your loved one requires
Each of these signs is concerning in its own way, but they all highlight one particular issue: your loved one's cognitive ability has declined to the point that they are no longer able to safely live alone.
If you are honest with yourself, you may identify one more telling sign: your loved one's needs have exceeded your own caregiving abilities. If they can no longer take care of basic needs, such as feeding and hygiene, it is time to seek outside help. Realizing that your caregiving ability may no longer be sufficient can be difficult to accept. The idea of seeking outside help (or, in some cases, asking your loved one to leave their home for an assisted care facility) is heartbreaking and, to some degree, you may feel as though you are giving up or that you are somehow a failure for not being able to do the work by yourself.
That is not the case; however, if you have even the slightest doubt in your ability to provide the level of care needed, you need to seek assistance. By choosing memory care services for your loved one, you are ensuring that they will receive the care that they deserve in an environment that is specially suited for their needs. As challenging as the decision may be, it may be the best choice for your loved one and your family.

Get additional information about dementia care.
What Is the Average Cost of a Memory Care Facility?
There are many variables that can impact the cost of memory care and assisted living alike. This can include any unique needs the resident may have, their geographic location, the need for a private room (as opposed to a shared living space), and more. In general, being part of a memory care community will be more expensive than a more general senior living facility because of the more specialized care that is required and provided for seniors with dementia or other memory issues. While exact amounts will fluctuate for each situation, monthly costs for memory care services are commonly around $5,000.
For residents who have Medicare Advantage, it is likely that a significant portion of the memory care costs will be covered. For those without Medicare Advantage there may be other ways to offset costs, such as long-term care insurance, selling off a life insurance policy, leveraging home equity, or the Aid and Attendance program for veterans (or spouses of deceased veterans).
Transitioning to Memory Care
Managing the transition of moving a loved one from their traditional home setting to a memory care community can feel overwhelming and be emotionally draining for all parties involved. When that loved one is living with memory impairment it adds another layer of complexity to the situation. Fortunately, there are steps to take to make the process a bit easier for everyone.
Decide on a Facility
Choosing a memory care community to meet your loved one's needs is the first step. Consider what key factors may make one facility preferable to another, based on what is a priority for providing the best care possible for your loved one. This may be safety, assistance and supervision, activities, policies on managing certain behaviors, staff training and specializations, or the facility layout. By determining what will make the experience as positive as possible for your loved one, you should be able to use that criteria to make an informed decision amongst the facility options that are near the family. It is also recommended to tour the facilities in-person prior to making a decision, as you may be able to get a better sense of daily life at each location.
Talk to Your Loved One
Talking with your loved one about moving into a memory care community can be difficult. When having the initial conversation, it is important to be patient, limit distractions, speak naturally, and go at their pace. Also consider if your loved one is someone who typically likes to be involved in the decision making process or if they consistently experience confusion and require more assistance. A different approach may be necessary for each scenario. In many cases, the staff from the memory care community may already have a transition program in place to help seniors and their families feel more comfortable by familiarizing themselves with the staff, community, and facility.
Prepare to Move In
As you help your loved one prepare to move into a memory care facility, you may need to work together to downsize the belongings that they have. As you do this, consider the size of the space they will be moving into, the items that they need, the items that are special or important to them, and the items that will make their new space feel like their own. Whether you are delegating the physical moving of items or doing it yourself, it is generally helpful to unpack and prepare their room in advance of their arrival. This can help ease the transition by making the space feel welcoming and familiar.
Conclusion
While there are no medical cures for Alzheimer's or dementia, there are treatments and therapies that may temporarily improve symptoms. People living with various forms of dementia and memory impairment may require specialized care from dedicated caregivers or specially trained professionals. By utilizing memory care facilities, focus can shift to the care provided for our loved ones and the support they may need to improve their quality of life. When family members are faced with making the decision of how to care for their loved one who is living with memory loss, dementia, or Alzheimer's, they must consider a senior living community that understands what they are going through and can provide them with the best care possible.