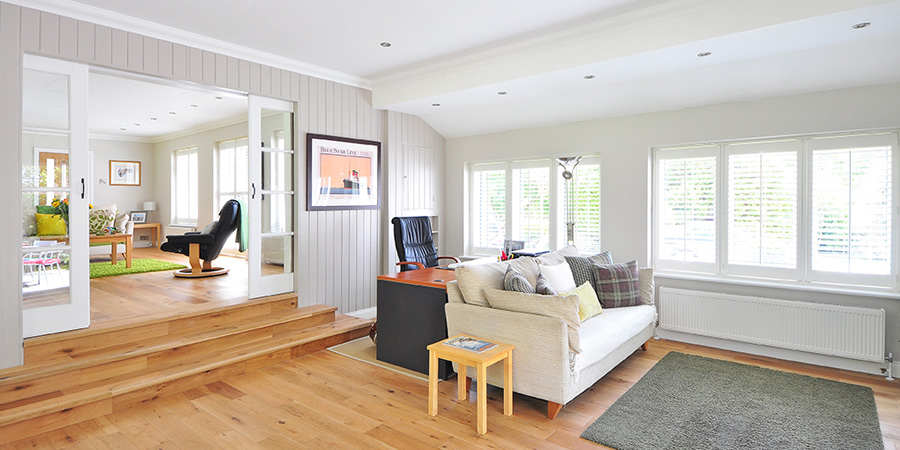 For acute illness and sudden injury in elderly patients, a trip to the emergency room or a local medical clinic is often the best option. Chronic and progressive diseases, however, require more consistent care – a level of care that is best provided within the comfort of a patient's home. Though medical house calls have been on the decline since World War II, they are making a resurgence and offer some unique benefits over hospitalization.
In-home medical care is not only convenient, it helps keep sick and elderly patients out of the hospital by reducing the need for – and frequency of – ER visits. Another benefit of in-home care is that it can be customized to individual patient needs, thereby providing peace of mind to both patients and loving family members that quality, personalized care is being received.
Though in-home health care comes with many advantages, it also carries some risks and unique challenges. With proper preparation, however, these can be kept to a minimum.
Tips for Mental Preparation
Chronic diseases like Alzheimer's and other forms of dementia progress over time, robbing individuals of personality and the ability to perform simple daily tasks. Caring for a loved one with neurodegenerative disease is taxing, both physically and mentally. Making the choice to transition to in-home healthcare is a major decision that comes with some serious implications. While the benefits of in-home care are myriad, some caregivers do not like the idea of having someone else coming into their – of their loved one's – home, or they have trouble sharing the intimate details of their loved one's condition.
Even when in-home healthcare is the best option for the patient, it can be a difficult transition for the family to make.
Some of the most important preparations to be made prior to in-home healthcare are mental, especially when it comes to accepting your own limitations as a caregiver and trusting someone else to care for your loved one.
In preparing to welcome an in-home healthcare aide, ask yourself:
Are you confident that in-home healthcare is the best option for your loved one?
Are you prepared to hand over some of the caregiving responsibility to a professional?
Are you ready to place your trust in somebody else to give your loved one proper care?
Are you prepared to share intimate details of your loved one's life and finances?
Are you able to step back, when necessary, to allow the aide to do the job?
If you answer these questions honestly, you may discover some unanticipated worry, insecurity, or anxiety. Remember that your loved one's care is what is important. It is necessary to adjust your attitude and set aside your own worries for your loved one's benefit.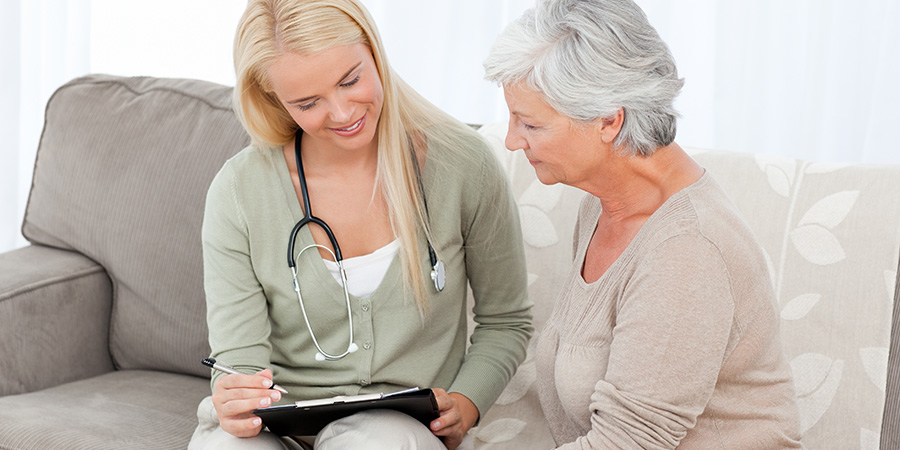 Practical Steps to Prepare for In-Home Healthcare
As you come to terms with the fact that your loved one's medical needs have surpassed your ability to bear sole responsibility as caretaker, the next step is to physically prepare for the arrival of an in-home health aide.
First, gather all the necessary supplies and information required for your loved one's care. This includes medical supplies and medications, a list of those medications and their dosages, a list of emergency contacts, and a list of your loved one's doctors. Keep this information in a visible, easy-to-reach area, such as the refrigerator or next to the phone.
After ensuring that your loved one's medical information and supplies are well organized and easily accessible, there are a few things to do around the house. Secure any items of value as increased foot traffic in the home will bring the risk of theft. If you are hiring live-in help, consider where the aide will sleep and store his or her belongings. Decide what areas of the house are off-limits, if any, and establish ground rules about the use of shared spaces, appliances, food, and the like. Establishing these rules at the outset will make things easier for everyone.
Making the Most of In-Home Healthcare
When the time finally comes to welcome a medical professional into your home, it is important to start off on the right foot. Be upfront and honest about your expectations and set some house rules. Start with a walkthrough of the home, and ask questions to clarify the division of labor and to ensure that you are both on the same page.
What kind of medical services do you expect the in-home health aide to provide?
Do you expect the aide to provide non-medical services such as light housekeeping or cooking?
Do you have any rules you want to implement, such as rooms that are off limits?
Does your loved one have a power of attorney or any advanced directives?
Once you and your in-home health aide have discussed the points above, it would be wise to record all details in a service agreement. Having a written agreement will clarify the role and duties of the healthcare provider, as well as your expectations. If a problem arises in the future, you can simply refer to the agreement to resolve the issue.
As difficult as it may be to ask for assistance, providing full-time care by yourself for a loved one with serious health issues is even more so. There comes a point when you must concede that you cannot do it all on your own, and that trying to do so may have a detrimental effect on your loved one's health. By implementing the tips in this article, you can make the necessary preparations to ensure a smooth transition to providing in-home care for your loved one.
How to Become a House Call Patient
Located in Idaho? The first step to becoming a house call patient with Keystone is to complete the New Patient Form and either fax it or upload it through our secure, HIPAA-compliant form. Click below to get started.