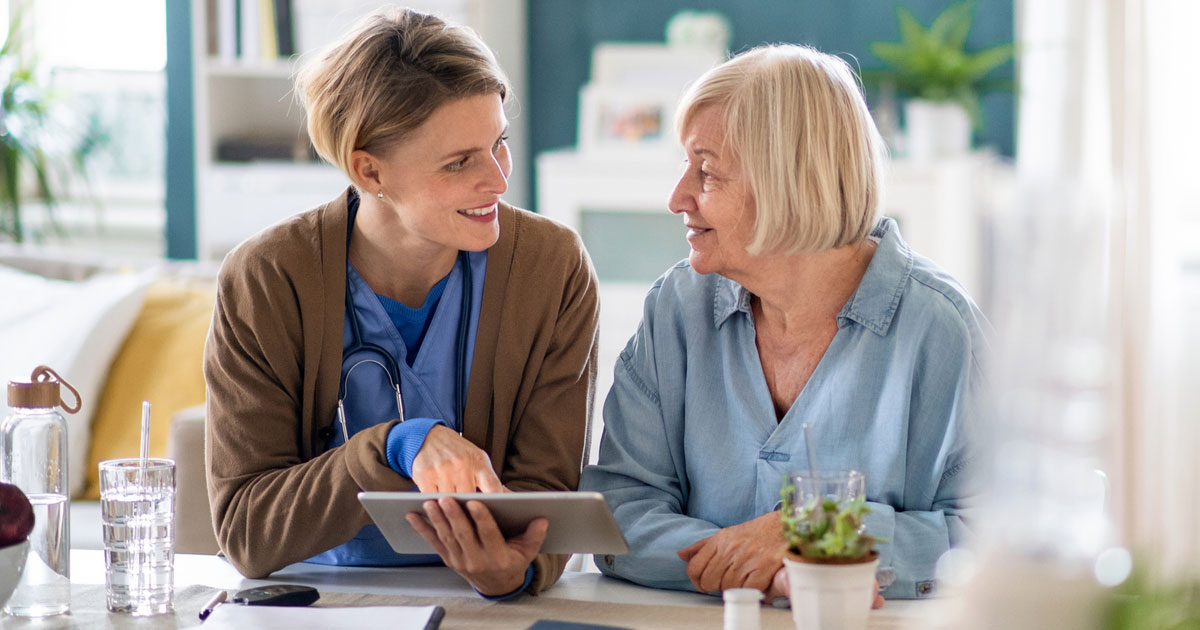 With so many older adults aging into a need for personal care, it is important for families to start thinking about their options before their own loved ones need it. The two most common options are to look for a nearby nursing home or to or to bring medical care services into your own home.
While both options are worthwhile depending on your specific situation, they do have differences that need to be explored before making any decisions. Once you understand the pros and cons of each, you will be better equipped to move forward with the elderly care option that makes the most sense for your family.
Comparing & Contrasting Nursing Homes + Home Health Care
Whether you choose a nursing home or in-home care will depend on several factors, including:
Your loved one's particular medical condition
How much support you need
Your financial situation
Your ability to access one or the other type of health care provider
Your personal comfort level with different options
Once you have made an assessment of each of these, you will find that you are in a better position to determine which health care strategy is right for your family. After all, the patient is almost never the only person affected by these kinds of decisions. Usually a whole team of providers and family members are also involved, and it is important for everyone to be in alignment as you start the process of selecting either a nursing home or an in-home care provider.
Pros and Cons of a Nursing Home
Pros
One of the reasons that a nursing home is such an attractive option when compared to in-home care is that everything is provided. You can think of it like the all-inclusive resort version of senior care. Skilled medical care professionals are available around the clock to assist with ADLs, emergencies, medication, and other necessities.
Patients are accomodated with either a private room or semi private room, and they also typically have the kinds of medical equipment that is suitable for more advanced conditions and cannot be readily accessed through home health care.
If you or your elderly parent struggles with symptoms of dementia — especially wandering — you can rest assured knowing that assisted living facilities are safe and secure.
Cons
While nursing homes have historically been the most common choice for aging Americans, it is becoming less prevalent as the total population of elderly adults gets bigger and bigger. This has less to do with the quality of care than the availability of the kinds of assisted living facilities needed in order to meet the high demand. In some locales, skilled nursing facilities can be hard to come by, and that means you might not be able to receive the care you need exactly when you need it.
Nursing home costs are another factor. According to Senior Living, nursing homes tend to cost more per month than at-home alternatives. Skilled nursing care is not cheap — providing it around the clock in addition to specialized medical equipment, meal preparation, classes, and other offerings leads to expenses that add up quickly.
Nursing homes also lack the creature comforts of home. Many older adults do not prefer the kind of clinical environment that is often present in an assisted living facility. Some even find that being around so many people in conditions similar to their own reminds them of their age and gives them a poor outlook on themselves.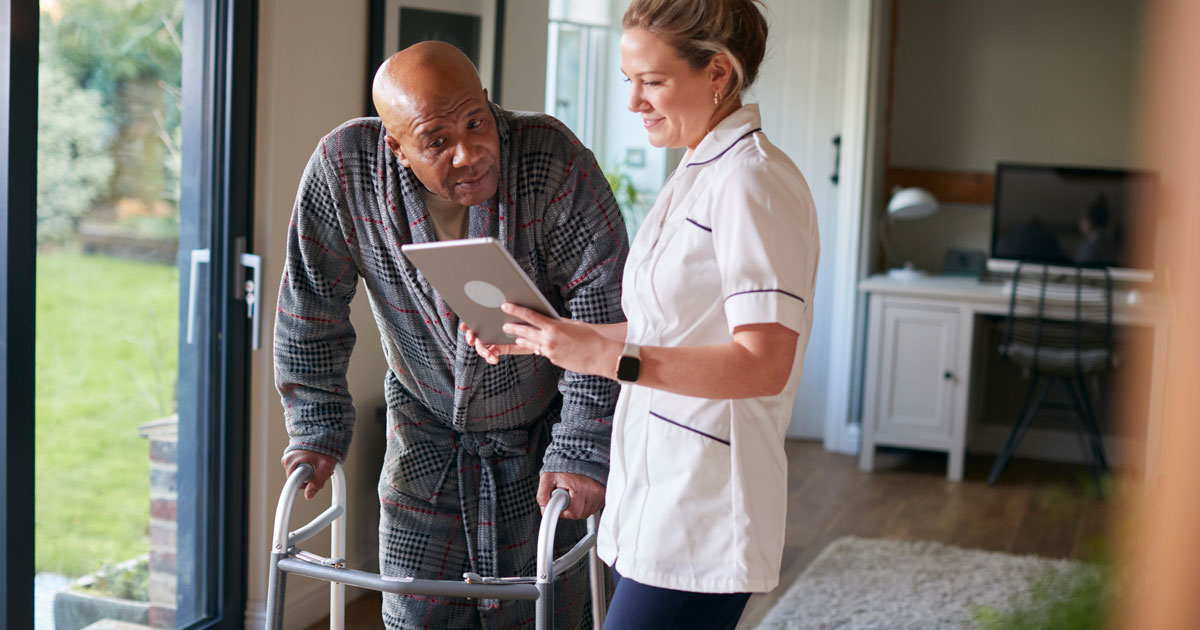 Pros and Cons of Home Health Care
Pros
In-home care provides families with a level of flexibility that is not always available in a nursing home. You have control over the amount of time you need home health aides, which in turn helps you control your home care costs.
Home health care agencies and their licensed nurses and caregivers also come right to your home, and that means you get to receive medical support in a place where you feel comfortable. You have familiarity over your domain, and and you can retain a sense of independence. This, in turn, boosts confidence and can even lead to improved health outcomes.
Home care patients also receive one on one treatment. Care plans are tailored to their specific needs, and you can feel secure knowing that your own care is the sole focus of your in-home caregiver. Family caregivers can also collaborate with professional providers in a residential setting, allowing them to stay connected with their elderly loved one.
Cons
If your family is in need of more advanced personal care services, it is important to be sure that you can actually provide those from home. In many cases, more intensive services and the need for specialized equipment are often inaccessible — and sometimes even unsafe when administered in a home environment.
It is also important to thoroughly vet the person you are considering for on site health care. Whereas a nursing home has a full support staff covering multiple areas of expertise, individual care providers might only have one or two specialties. You need to make sure you choose someone whose medical care experience matches your needs.
The Right Type of Personal Care
Whether you choose a skilled nursing facility like a nursing home or assisted living facility, or you go with a home care approach to senior care, you really cannot go wrong as long as you understand the key benefits and drawback of both options.
On the one hand, a nursing home or assisted living environment can give your elderly parents access to specialized services and equipment around the clock. On the other, home care offers services in familiar surroundings from the comfort of their own apartments or homes.
At Keystone Health, we understand that the choice is not easy. If you or a loved one needs to talk through your options, you can reach out to one of our skilled memory care professionals. We have been providing home care in the greater Boise area for years, and we are standing by to give your family the support you need. Start our New Patient Process today to get started, and soon enough you will be on the path to experiencing the benefits of home care.