Imagine Having Access to Specialized Geriatric Providers While Still Keeping Your Primary Care Provider
Keystone Health provides expert primary care and geriatric specialties for seniors in the Treasure Valley, Idaho. Our interdisciplinary team of doctors, nurse practitioners, therapists, nurses, and pharmacists offers a full range of primary care and specialists for seniors, including post-hospitalization visits and referrals, treating falls, frailty, confusion, and memory problems. We also coordinate care with other specialists and care providers, family, and any in-home healthcare providers. Our comprehensive program eliminates or simplifies stressful decisions for patients and their caregivers, and helps them enjoy their golden years with their family, friends, and community.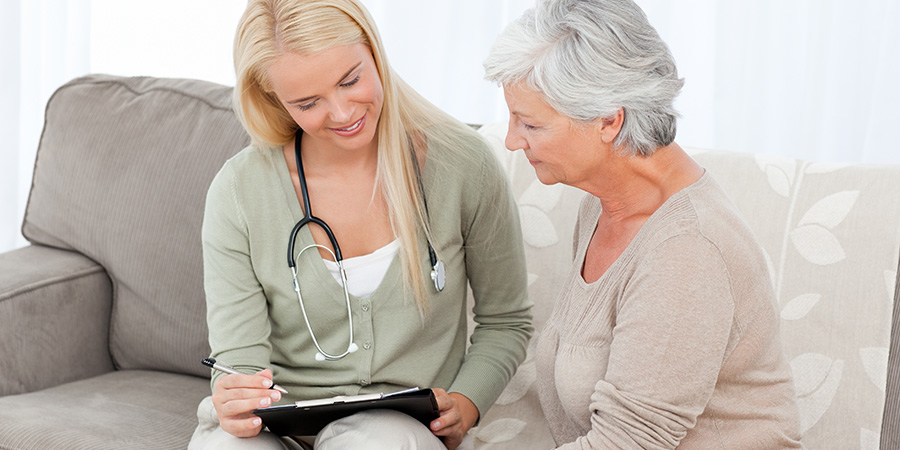 As Idaho's leading house call provider since 2013, Keystone has extensive experience improving quality of life for seniors. We specialize in all conditions unique to aging, including: multiple chronic health conditions, falls, wounds, and dementia.
Why Choose Keystone?
Keystone Health's highly skilled doctors, nurse practitioners, pharmacists, and staff use their rare knowledge and experience to provide unparalleled primary care for elders. Our care providers blend expertise and resources to provide a holistic focus on the patient's quality of life, and arrange their schedules to spend more time with family than most primary care physicians. This extra attention allows for highly individualized care and the ability to understand and help patients with any complicated medical or social situations they may have.
Our Approach to Primary Care
For patients using multiple medications, our specially trained pharmacists and geriatricians conduct thorough reviews to identify any potential side effects as well as prescribing fewer of them when possible.
To ensure high-quality, continuous care, our doctors and nurse practitioners are available for consultations, and also offer an annual wellness visit to identify problems early and prevent future illness for all Medicare enrollees. During this visit, individual patients meet with a geriatrician to review their conditions, medicines and hospitalizations, as well as discuss their risk factors and how to stay healthy and well. If patients require specialty treatment, our geriatricians coordinate treatment and recovery plans with specialists, other caregivers, the patient's primary care physician, and the patient and patient's family.
Keystone Health Home-Based Medicine
Many older adults have chronic medical conditions — such as arthritis, heart failure, dementia, or other illnesses — that make it difficult or impossible for them to visit a doctor's office. Through Keystone Health's home-based medicine, physicians and nurse practitioners visit participants at home to ensure that the patient's restricted mobility does not result in disrupted access to medical care.
What You Can Expect
Routine medical visits in the home, the frequency of which is determined by the physician or nurse practitioner and based on medical need
Urgent medical visits during business hours, usually within 24 hours; emergencies are sent to local hospitals via emergency medical services (911)
Around-the-clock prompt telephone access to a physician or nurse practitioner
Treatment from a team of providers specializing in older adults, including geriatricians (medical doctors with a specialty in older adults), nurse practitioners, geriatricians in training, and internal medicine residents
Reminder calls before appointments — you will be given a window for the visit; visits usually take place between 8:00 a.m. and 4:00 p.m.
The program does not offer a full range of specialists or consultants. We do not provide transportation or personal assistance aides, but may be able to connect you with other preferred community services. We only perform procedures that are safely conducted in the home environment. All visits can take place in the participant's home. If the participant is in the hospital, inpatient rehabilitation, or a nursing facility, we will resume visits when they return home. When you are in an acute setting, we will be an active participant in the discharge plan.
About Keystone's Geriatricians
Our geriatricians are doctors and nurse practitioners who specialize in caring for adults 65 years of age and older. Their extensive training allows them to diagnose, treat, and prevent age-related problems that even the best primary care providers and general practitioners might not recognize.